Jeremy Corbyn: Labour leadership hopeful calls for a National Educational Service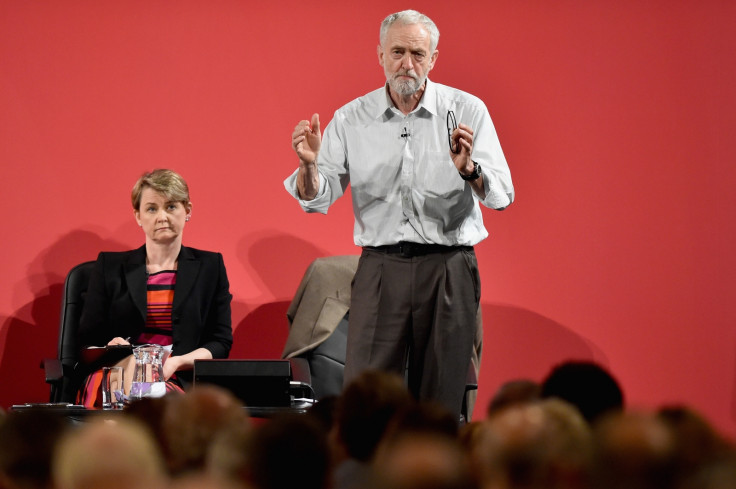 Socialist firebrand Jeremy Corbyn would introduce a "National Educational Service" if he becomes Labour's next prime minister.
The leadership hopeful said the organisation would help boost the UK's productivity output by helping workers improve their skills throughout their careers.
The service, paid for through increased tax revenues, a "modest" hike in corporation tax and productivity gains, would be universal and free to use.
"Education is not about personal advancement but is a collective good that benefits our society and our economy. We all benefit from a more educated and skilled workforce," Corbyn wrote for LabourList.
"In a fast-changing world where new technology is making new industries and making others obsolete, we need an education system – a lifelong learning service – that offers new skills and understanding throughout our working lives."
The 66 year old also proposed, under the National Educational Service model, that colleges would work with employers to accredit apprenticeships and courses.
In addition, the Islington North MP said central and local governments should use public procurement contracts to guarantee "good" apprenticeships.
The idea is the latest proposal to come from Corbyn, who has also called for a £10 ($15.58) minimum wage and the "stripping out" of business tax relief.
The veteran parliamentarian hit headlines after a shock poll put him 17 points ahead of leadership favourite Andy Burnham.
The YouGov survey, which was commissioned by The Times and quizzed more than 1,000 Labour supporters, put Corbyn on 43%, Burnham on 26%, Cooper on 20% and Liz Kendall on 11% on first-preference votes.
Claims of left-wing entryism into the Labour emerged over the weekend, alleging that Marxists were taking advantage of Labour's £3 "supporters" fee, which enables them to sign up and vote Corbyn in as Ed Miliband's successor.
But Corbyn played down the claims on the BBC's Andrew Marr show and Labour have promised to stop saboteurs from voting in the leadership election.
Elsewhere, IBTimes UK discovered that the Socialist Party (England and Wales) would attempt to open talks with Corbyn if he failed to get elected.
The Trotskyist group, formerly known as the Militant Tendency, said it would urge the MP to break away from Labour and ally with the Trade Unionist and Socialist Coalition (TUSC). At the time of publication, Corbyn's campaign had not responded to a request for comment.
© Copyright IBTimes 2023. All rights reserved.