Jeremy Hunt to outline 10-year plan to reduce NHS reliance on foreign doctors
The plan will include forcing medical graduates to work in the NHS for 4 years before they can leave.
Health Secretary Jeremy Hunt is expected to outline a 10-year plan aimed at reducing the number of foreign doctors working in the National Health Service (NHS), during his speech at the 2016 Conservative Party Conference in Birmingham on Tuesday (4 October).
Hunt will set out a series of measures aimed at cutting back on the NHS's reliance on foreign-trained doctors. He is expected to set 2025 as the deadline for the NHS to become self-sufficient with local doctors.
Currently, foreign doctors make up around 25% of the medical workforce in the health service. In addition, the hospitals spend £3.3bn a year on agency staff, including locums.
The proposed move is expected to initially cost the government £100m by 2020 but this is expected to sharply cut into the £12bn that the NHS spends on medical locums, especially those from abroad.
Hunt also plans to offset part of the cost by making foreign medical students pay for their own clinical placements.
Although this would effectively raise the fees for foreign medical students, Department of Health sources point out that the current £9,000 a year is "far lower than the fees for other prestigious international medical schools," in a piece published by The Guardian.
The Department of Health — which currently subsidises medical students by funding their clinical placements in hospitals — will pay for the extra costs from its existing budget, the newspaper says.
While assuring foreign doctors that they have been doing a "fantastic job" and that "we want EU nationals who are already here to be able to stay post-Brexit," the health secretary was quite clear in his message.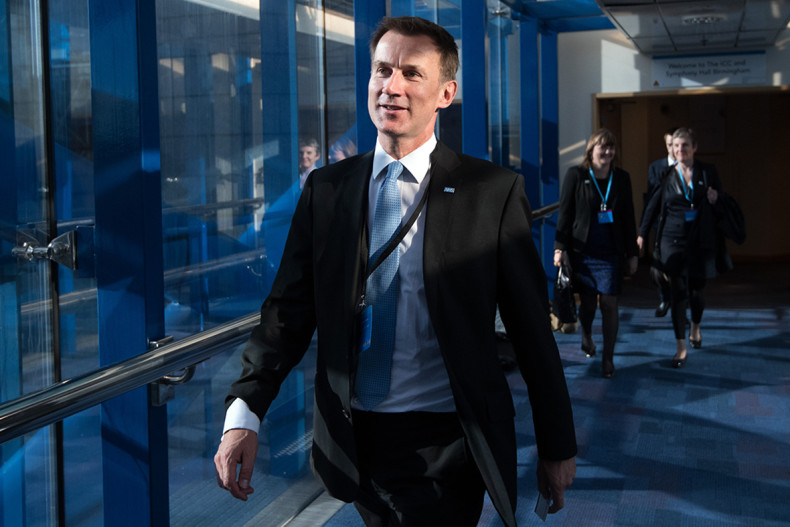 "We need to prepare the NHS for the future — which means doing something we have never done properly before: training enough doctors."
He will say: "But is it right to import doctors from poorer countries that need them whilst turning away bright home graduates desperate to study medicine?"
He acknowledges that it will take "a number of years" before graduates qualify as doctors but he promised that by the end of the next Parliament, "we will make the NHS self-sufficient in doctors."
In addition, the government plans to force graduates to work with the NHS for at least four years before they are allowed to leave, as a means to recoup the £220,000 investment in each medical student.
Hunt is also planning to tear up the 6,000-a-year cap on medical school students. He is proposing to allow the enrolment to rise by as much as a quarter in 2018. This is to ensure that those who have the capability of being trained as a doctor should be given the opportunity to do so, The Telegraph reports.
A partial U-turn for Hunt?
Newspapers pointed out that the proposal by Hunt is a partial U-turn by the health secretary who has always insisted that the NHS in England has more doctors now than when the coalition took over the government in 2010.
The British Medical Association (BMA) Chairman Dr Mark Porter, however, remains unconvinced by the proposal. He said: "While it is welcome that he has finally admitted the government has failed to train enough doctors to meet rising demand, this announcement falls far short of what is needed.
"We desperately need more doctors, particularly with the government plans for further seven-day services, but it will take a decade for extra places at medical school to produce more doctors", he said, insisting that Hunt's proposal "will not stop the NHS from needing to recruit overseas staff".