Governor Jerry Brown's blunt message to Trump: 'California is not turning back. Not now, not ever'
Veteran Democratic California governor vows to protect immigrants and fight deportations.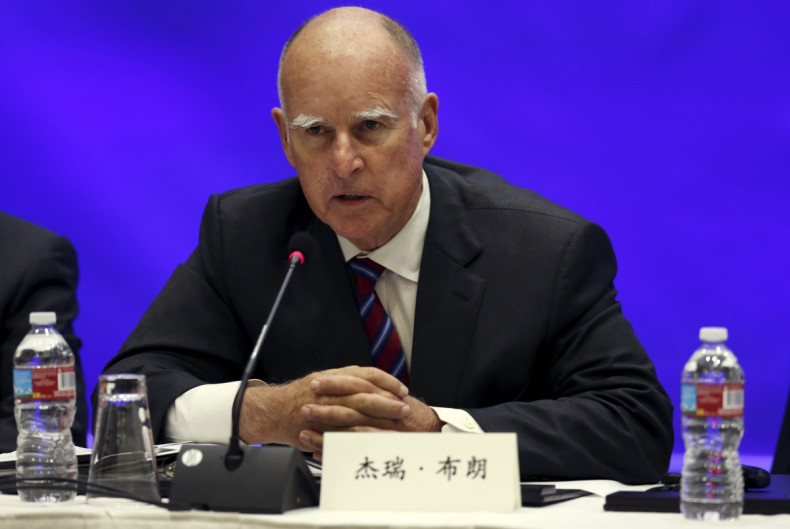 California governor Jerry Brown has come out swinging against President Donald Trump, stating in his annual address: "California is not turning back. Not now, not ever."
The 78-year-old governor, who has been in office since 2011, pledged he would protect everyone who had come to California in search of a better life – a direct contradiction to Trump's pre-election pledge to deport millions of undocumented immigrants from the US.
"And defend them we will," said Brown. "And let me be clear, we will defend everybody, every man, woman and child who's come here for a better life and contributed to the well-being of our state."
Brown, who has a limited time left in office due to term limits, also said that California was prepared to fight against climate change deniers.
And those interested in taking over Brown's role after his term ends are already touting their credentials and gearing up to battle policies from Washington DC that don't chime with what Californians want.
"This will be the most followed race in 2018, particularly with the election of Donald Trump," said one hopeful, former Los Angeles Mayor Antonio Villaraigosa, in comments carried by The Hill.
"People are going to be a lot more interested in the governor's race in California, in no small part because California has charted a dramatically different path. Much of what President Obama tried to do and wanted to do, we've been doing."
In his state address, Brown did appear to back President Trump on one issue – rebuilding infrastructure, Capital Public Radio reported.
"Now here's a topic where the president has stated his firm intention to build and build big," Brown said during his speech.
"In fact, he met with several labor leaders yesterday (23 January) and committed to a $1tn (£798.7bn) investment in public works across America. And I say, 'Amen to that, man. Amen to that, brother. We're there with you.'"