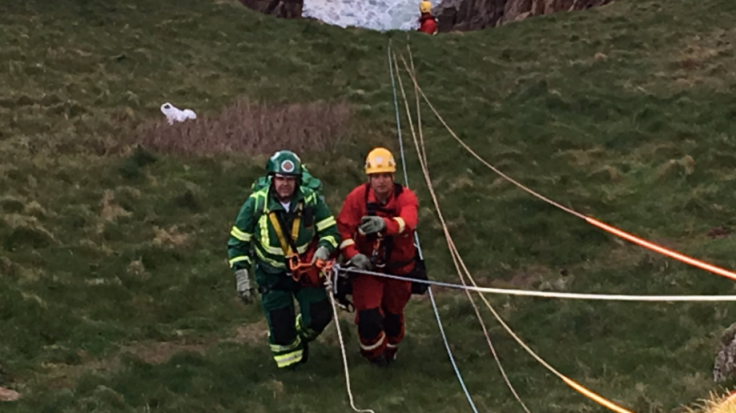 Rescue workers have spoken about the "Hollywood" escape of a woman that plummeted 200ft over a cliff edge on Saturday (1 April) in Jersey.
The unidentified woman fell near Grosnez Castle on the Channel Island's north-east coast.
She is reported to have fallen 100ft before hitting a steep grass verge and flying a further 100ft and crashing into the sea. She ended up wedged between granite boulders.
Fire and rescue services were called to the scene by police just after 4.30pm. Head of Operations Martin Allix admitted he was expecting to find a corpse at the foot of the cliff.
He told The Times: "Hollywood could not make this up. It's shocking. As a human being, at the back of my mind, I could not help but think she is not going to be alive. It was unbelievable."
The woman was first attended to by a rescuer that abseiled down the cliff. She had to be helped out of a hole in the gully where she had fallen in a race against time as the tide began to rise. She was freed before being airlifted away to a French hospital.
Police reported that some of the woman's belongings had been recovered at the top of the cliff.