Jerusalem: Fresh clashes at Al-Aqsa Mosque as Jewish festival of Sukkot begins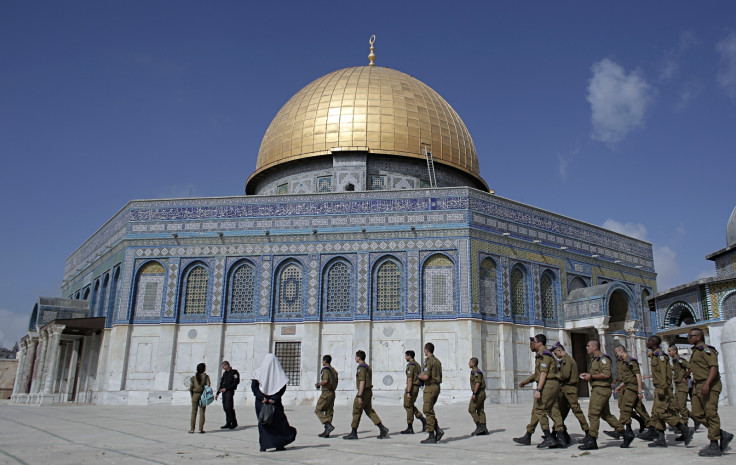 Violent confrontations have broken out for a second consecutive day between Palestinians and the Israeli police who raided Jerusalem's Al-Aqsa Mosque compound. The clashes began on the first day of the Jewish holiday of Sukkot, which started on the evening of 27 September.
According to witnesses on the ground, Israeli police entered the mosque compound shortly before 7am local time on 28 September via the al-Maghareba entrance. Police fired stun grenades – which "provoked four fires" – and tear gas at young protesters who had spent the night in the mosque, having pledged to "defend" it. The youths had allegedly hurled stones and petrol bombs at security forces. Twenty-two people sustained injuries during the clashes, according to the Palestinian Red Crescent.
Palestinian president Mahmoud Abbas, who is set to address the UN General Assembly on 30 September, has warned of a third intifada if instability at the site continues.
Emotions are running high as Jewish groups prepare to enter the site during the holiday and Muslims are worried by increased visits by Jews, fearing the rules governing the compound could be altered. The area is the third holiest site in Islam and is also sacred to Jews, who refer to it as Temple Mount. It is a flashpoint for violence between the two factions. According to an agreement going back to 1967, Jews and other religious groups are allowed to enter, but not pray in the compound, between 7.30am and 11.30am local time.
Tensions have been simmering throughout September, with Palestinians barricading themselves in the mosque on the eve of Rosh Hashanah. This led to police storming the site to put an end to what they said were efforts by Palestinian youths to disrupt visits to the area, and skirmishes took place over three consecutive days.
Expressing concern about the recent clashes in the area, US State Department spokesman John Kirby said: "We strongly condemn all acts of violence. It is absolutely critical that all sides exercise restraint, refrain from provocative actions and rhetoric and preserve unchanged the historic status quo on the Haram al-Sharif Temple Mount, in word and in practice".
Note: On 29 September 2015, the second paragraph of this article was amended and the word "compound" was added to "Al-Aqsa Mosque".
© Copyright IBTimes 2023. All rights reserved.