Jerusalem poised for Ethiopian protests after riot grips Tel Aviv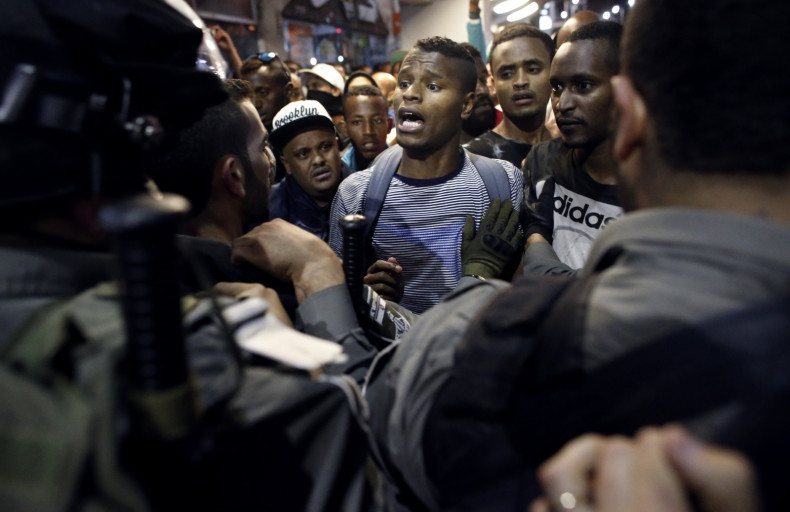 Jerusalem was braced for more protests on 4 May as Ethiopian Israelis prepared to take to the streets in an ongoing campaign against alleged police brutality and racism.
The rally will come a day after a riot in Tel Aviv, when thousands of angry Israelis of Ethiopian descent pelted police with stones and glass bottles, who then fired back with water cannons and stun grenades.
Demonstrators smashed shop windows and overturned a police car in the most violent protest the laid-back beachfront city and commercial hub has ever seen, with 56 police officers and 12 protesters injured.
The protests began on 30 April when 1,000 Ethiopian Jews took to the streets of Jerusalem after a video emerged of two Israeli police officers abusing and beating an Ethiopian Israeli Defence Forces (IDF) soldier. The officers have since been suspended.
Demonstrators told local media the case was just the latest example of widespread racism and humiliation suffered by Israel's Ethiopian Jews, who make up 135,500 of the country's population of over eight million but earn 35% less than the national average.
"Our parents were humiliated for years. We are not prepared to wait any longer to be recognised as equal citizens. It may take a few months, but it will happen," a demonstrator told Channel 10, an Israeli news station.
Israeli Prime Minister Benjamin Netanyahu was due to meet Ethiopian activists and soldier Demas Fekadeh on 4 May, while the two officers accused of assault were due to appear in a Jerusalem court.
The protests have met with a mixed response by the Israeli police, which said it would permit a peaceful protest but would act to disperse demonstrators should it turn violent.
The violence also led to an intervention by Israeli President Reuven Rivlin, who on Twitter said it "revealed a wound in Israeli society".
Most Jewish Ethiopians living in Israel were airlifted into the country secretly in 1984 and 1990, after a rabbinical ruling that they were direct descendants of the biblical Jewish Dan tribe.