The Palestinian militant group Islamic Jihad has released a chilling video in which it threatens suicide attacks against Israel in response to the increased violence in the occupied West Bank and Jerusalem. The 58-second clip, entitled Letter 1 and released by the group's armed al-Quds Brigades, shows an alleged Islamic Jihad member preparing for a suicide attack inside Israel disguised as an Israeli soldier.
A montage of recent violence on the Temple Mount, Jerusalem's holiest site, across the city and in the West Bank can also be seen in the professionally-edited video, along with footage of making of an explosive belt. The man is also depicted while filming his martyr video, which is usually released after the suicide attack to deliver the terrorist's last message, before he approaches a bus station dressed in an IDF uniform with a large backpack. As he wait alongside Israeli soldiers, a bus approaches and the scene fades out.
Islamic Jihad said that the Palestinian militant Muhannad Halabi − who on Saturday 3 October attacked a family as they walked in Jerusalem's Old City killing the father, seriously wounding the mother and injuring their 2-year-old toddler before stabbing another Israeli man to death − was a member of its organisation. "Halabi, 19, is a member of Islamic Jihad," the group told AFP, saying it was in response to Israeli "terrorist crimes" against Palestinians.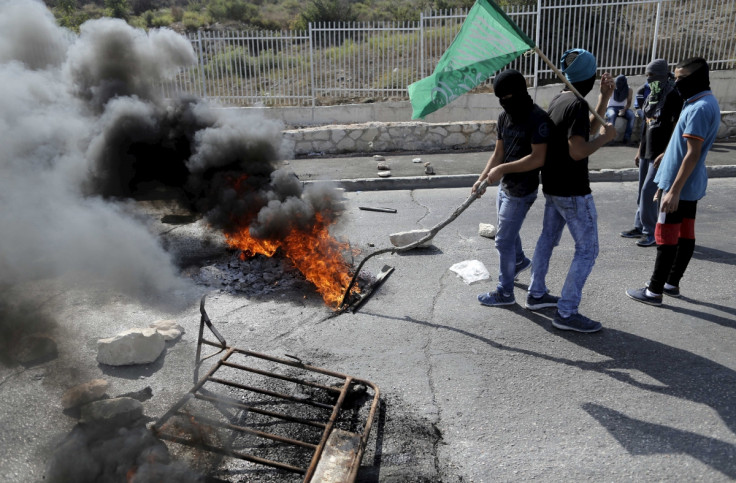 Hours before the attack, the teenager wrote on Facebook: "What's happening to our holy places? What's happening to our mothers and sisters in the Al-Aqsa mosque? We are not the people who accept humiliation. Our people will revolt."
On 4 October another Palestinian teenager stabbed and wounded a 15-year-old Israeli in Jerusalem before being shot dead by an Israeli officer. Fadi Alloun, 19, wrote on Facebook a day before the attack: "Either martyrdom or victory."
The stabbings were the latest in a string of deadly Palestinian attacks that started when suspected Palestinian militants killed an Israeli couple in front of their children as they drove in the occupied West Bank.