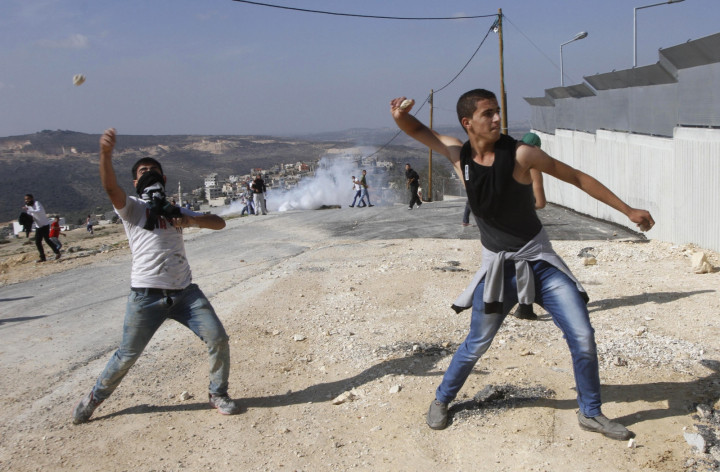 Fierce street battles are raging in Jerusalem in the aftermath of a deadly terror attack in the orthodox neighbourhood of Har Nof as the Israel Defence Forces (IDF) begin targeting homes of terror suspects.
Israeli soldiers were on their way to demolish the homes of two Palestinians in the East Jerusalem neighbourhood of Jabal al-Mukaber when they faced the wrath of local protesters.
So far, the Israeli troops have not been able to demolish the homes of the Abu Jamal cousins, as earlier ordered by Israeli Prime Minister Benjamin Netanyahu.
Several people have been injured in the skirmishes, reported Al Jazeera, though the exact count remains unclear.
"We are in a battle over Jerusalem, our eternal capital. I call on all leaders of countries in the Western world: I want to see outrage over this massacre," said Netanyahu while ordering the demolition of assailants' residences.
Clashes have also broken out in West Bank and other restive areas.
Meanwhile, the IDF personnel have destroyed the home of a Palestinian attacker Abdel Rahman al-Shaludi, who is suspected to have killed at least two people in a hit-and-run incident that took place on 22 October.
He was immediately shot by the police and later died at a hospital.
In another development, Netanyahu has also blamed the incitement by Palestinian Authority, Hamas and Islamic Jihad for the Jerusalem synagogue attack. Despite the accusation, Hamas has released an animation video calling for more attacks on Israelis hours after the Har Nof event.
The video, carried by the Shehab News Agency's Facebook page, encourages Palestinians to ram cars into the "Zionists". Hamas supporters are also said to have openly celebrated the latest synagogue attack.