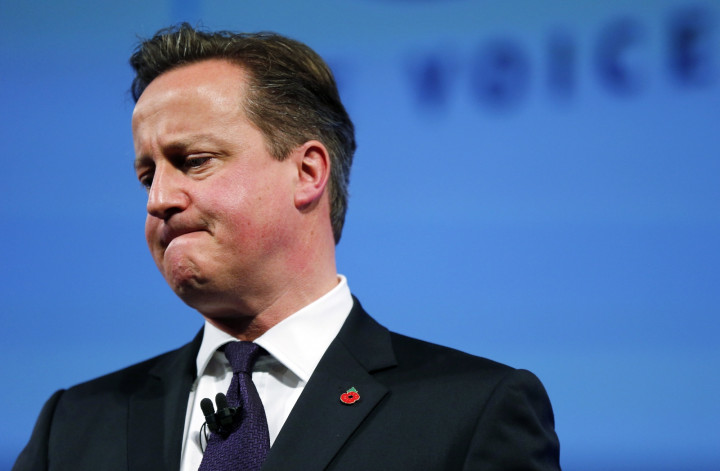 British Prime Minister David Cameron has delivered a speech in which he stated that Israel would always be Britain's friend while he is in power.
"Israel is our ally. Israel is our friend. And with me as Prime Minister that will never change," he told the audience in a speech at the leading Jewish charity, Norwood.
Cameron said that he would always stand up for Israel's right to defend its citizens from attack, something he called "a right enshrined in international law, in natural justice and fundamental morality".
"During the summer Hamas rained down rockets on Israel, built extensive tunnels to kidnap and murder, and repeatedly refused to accept ceasefires," he added.
"As Prime Minister Netanyahu has said: 'Israel uses missile defence to protect its civilians. Hamas uses civilians to protect their missiles.'"
His comments came amid rising tensions in the holy city of Jerusalem with a number of Palestinian attacks taking the lives of Israelis in recent weeks.
The worst attack in Jerusalem for six years took the lives of four Israelis - all with citizenship of Britain and the US - after two Palestinian assailants, both from East Jerusalem, entered a synagogue armed with a pistol, knives and axes. Both men were shot dead at the scene, Israeli police confirmed.
Cameron condemned the Palestinian attack on the Jerusalem synagogue, tweeting: "I'm appalled by today's horrific attack on worshippers at a Jerusalem synagogue. My thoughts are with the victims' families."
Israeli Prime Minister Benjamin Netanyahu said that his government would respond to the deadliest attack for six years in the holy city "with a heavy hand" while Palestinian Authority President Mahmoud Abbas strongly condemned the killings.