Druze officer Zidan Saif who was seriously injured in the attack on a synagogue in Jerusalem has succumbed to his wounds.
Saif was shot in the head during a gunfight with the two Palestinian assailants who entered the synagogue on Tuesday with knives, axes and guns, attacking worshippers. He is the fifth victim to die in the attack.
Druze community leaders and residents of Saif's village of Yanuh-Jat in the Galilee praised Saif as a hero.
"We are proud of our sons who act fearlessly on the front against terrorist attacks," Muefek Tarif, a spiritual leader of the Druze community, said according to the NRG news site.
"This is a dark day for the Israeli public and the State of Israel, a day when its citizens are murdered for their Jewish beliefs."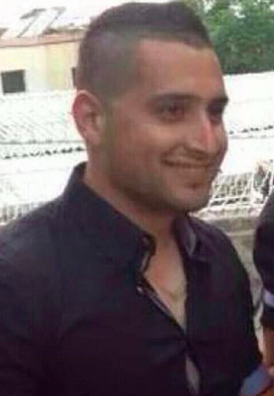 "The Druze community strongly condemns the act of terrorism, where Palestinian terrorists massacred and slaughtered innocent civilians."
The traffic policeman is survived by his wife and four-month-old daughter, according to Channel 10.
The death toll is now five Israelis killed, several others wounded and the two Palestinian assailants who were killed in a police shootout.
Prime Minister Benjamin Netanyahu ordered authorities to demolish the assailants' homes, following an emergency security meeting after the attack.
Israel Police spokeswoman Luba Samri said two assailants entered the synagogue on Tuesday with knives, axes and guns, launching a violent assault on worshippers. The attackers were named as cousins Ghassan and Oday Abu Jamal, Palestinians from East Jerusalem.
UN Secretary General Ban Ki-moon strongly condemned the attack. "Beyond today's reprehensible incident, clashes between Palestinian youths and Israeli security forces continue on a near daily basis in many parts of East Jerusalem and the West Bank," he said in a statement.
"The steadily worsening situation on the ground only reinforces the imperative for leaders on both sides to make the difficult decisions that will promote stability and ensure long-term security for both Israelis and Palestinians," he added.
Ban Ki-moon also praised Palestinian Authority leader Mahmoud Abbas for condemning the synagogue attack.
The Palestinian president condemned the attack, the first time he has done so in the latest round of deadly violence against Israelis. But he also called for an end to Israeli "provocations" surrounding Jerusalem's shrines that are sacred to both Muslims and Jews.
The hilltop compound, in Jerusalem's Old City, has been at the centre of the tension. It is honoured by Jews as the Temple Mount, the site of the ancient Hebrew temples. For Muslims, it is the Noble Sanctuary, home to the Al-Aqsa Mosque.
In an ongoing arrangement, Jews are permitted to visit but not to pray. However a growing number of visits by Jewish worshippers who seek the right to pray there, has sparked fears that Israel is secretly trying to take over the site, causing clashes between Palestinians and Israeli police.