Jessa Duggar and Ben Seewald have been married for the past five months and fans of the couple are eager for pregnancy news from her, especially after her sister Jill Duggar gave birth to son Israel David with husband Derick Dillard.
The 22-year-old reality star is rumoured to be pregnant after her husband posted a suspicious picture.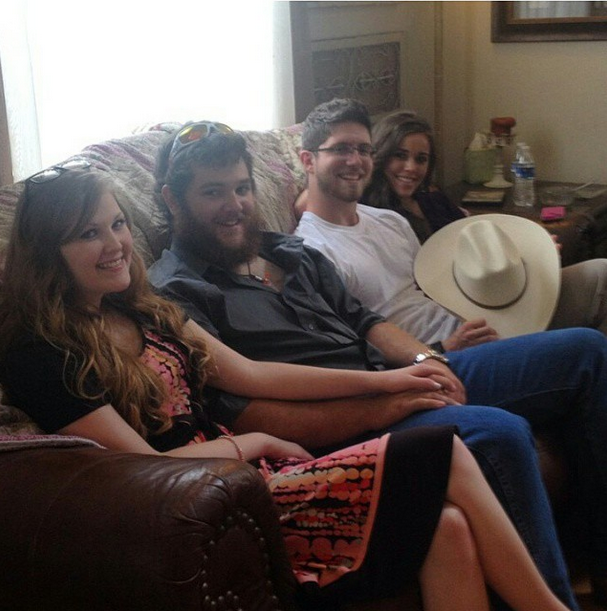 Radar Online reported that the couple from the super-hit TLC reality series were spotted shopping in the maternity section of a local store.
However, there is no confirmation by any member of the Duggar family who are currently busy taking care of the newborn and his mother Jill.
Jessa Duggar's pregnancy news has been brewing since March after a picture of the couple (in which Seewald can be seen cradling his wife's stomach) leaked online.
Earlier, the newlywed Duggar daughter had opened up about her plans for adoption apart from having her own biological children.
But things didn't go as planned as the couple needed to stay married for two years in order to be eligible to adopt a child.
"We're looking forward to kids and also adoption is something we're really praying about... You have to be married for two years before you can adopt," the 22-year-old told the local Tennessee news station Memphis' FM 100.
Currently, the popular family reality show by TLC is airing the couple's lavish wedding and Jill's pregnancy.
Elder sister Jill Duggar Dillard got pregnant a few months into her marriage with Derick Dillard and fans of the reality star are expecting to get similar news from the Seewald couple.
However, it remains to be seen when the TLC star will actually share her baby news, if any, with her fans.
The Duggar family reality show, 19 Kids And Counting airs every Tuesday on TLC network and is currently focusing on the Seewald couple's lavish wedding and Jill's journey as an expectant mother.