Jessica Alba shares cute photos of daughters along with husband Cash Warren on vacation
Alba and Warren got married in Los Angeles in May 2008.
Jessica Alba is quite active on social media and the 35-year-old keeps sharing photos of her family with fans every now and then. On 16 July, The Sin City actress continued the trend and posted some adorable photos from her recent family vacation.
One photo shows Alba's five-year-old daughter Haven seated on the actress's lap, while eight-year-old Honor is seated next to her. The trio are dressed in bathing suits. The other photo shows the children kissing their father Cash Warren.
"My whole heart and soul are with these three - so grateful for my family," the 35-year-old actress wrote along with the photo she shared on Twitter on 16 July.
Previously, the Good Luck Chuck star had opened up about juggling work and family life. "My kids are my top priority," she told Entertainment Tonight in January, adding, "Their health and well-being come first."
"We love, love, love to cook, and family dinner is mandatory Friday through Sunday. I wish I had more time from Monday to Thursday to make dinner, but the truth is, we rely on healthy food delivery when we have to," she explained.
"I try to teach my girls by doing. We fill water bottles instead of buying new ones, recycle and talk about what products are safe and unsafe for them and the earth."
Alba also said that she begins her day by doing some "yoga or spinning" exercises. "I'm healthy, but I don't go to extremes," she said. "I exercise for my mental health, but can mow through a box of cookies with the best of them."
Alba and Warren got married in Los Angeles in May 2008.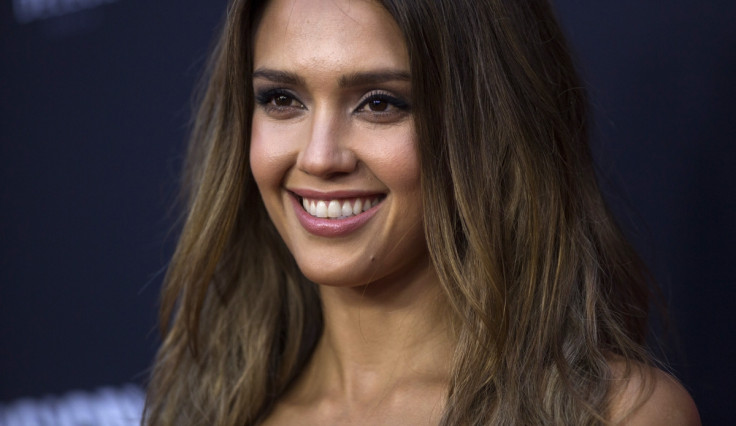 © Copyright IBTimes 2023. All rights reserved.