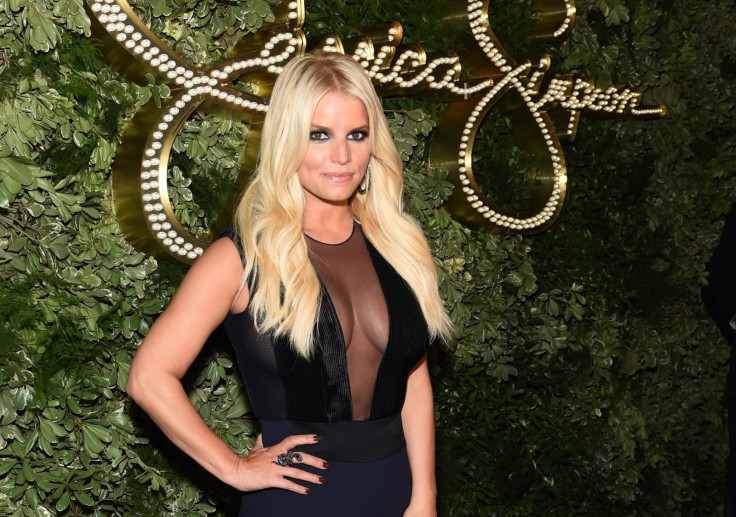 Jessica Simpson and Eric Johnson have been together for over seven years and despite the long romance (by Hollywood standards), they have managed to keep the fire burning. Showcasing their naughty side, the singer posted a couple of NSFW photos to celebrate her husband's 38th birthday on 15 September.
In one photo, which Simpson shared on her Instagram page, Johnson is seen holding up two mugs of beer as his wife bends over at the waist showing off her bum in a pair of lacy black panties. "38 IS GREAT #IAMSOHOTFORYOU," she captioned the image.
While the post was suggestive, it was pretty clear that The Dukes Of Hazzard star had her head to the side of her husband's lower body. Still, it did not go down well with some of her fans, who attempted to shame her for it.
"How drunk were you to post this?! Do you forget you are a mother?!! This picture will haunt your kids someday," one person wrote. Another person opined that Simpson needed to have some respect for her marriage. "This doesn't have to be publicised. Some things should stay behind clothes doors," they wrote.
There were positive responses as well, with many praising the fact that she still managed to keep things hot and heavy with her husband. "I love this!!! It's like they just met. When your married for a long time you have to keep it spicy," one fan commented.
In another, less raunchy photo, the 37-year-old actress, dressed in a sexy version of a traditional dirndl, attempted to balance on her super-high heels while holding two mugs of beer. Her former American footballer-husband stood behind her with his own mugs, sporting a goofy expression.
Sharing butt-baring photos seems to be a birthday tradition with Simpson who posted one when she turned 37 on 10 July. "Kiss my butt 36," she wrote alongside a photo of her lounging topless on a pool float.