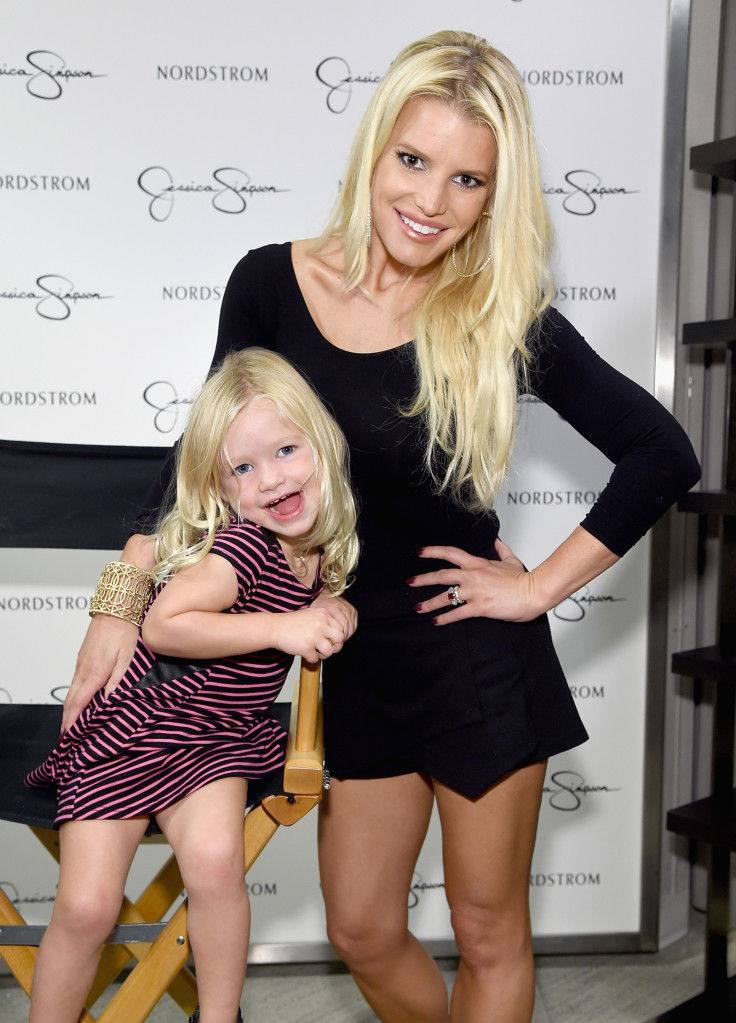 American singer Jessica Simpson's latest photo upload is melting hearts on social media.
Taking to Instagram on Thursday (31 August), the proud mother shared an adorable picture of her five-year-old daughter Maxwell Drew, who seems all set to begin her first day at kindergarten.
Looking as cute as a button, little Maxwell strikes her best pose for the camera, decked in her maroon and black checked uniform with a matching school bag. And it looks like the kindergartener is already picking up on her mother's fashion sense as she poses wearing a colour-coordinated hairband.
The proud mum simply captioned the first-day-to-school picture as "KINDERGARTEN #MAXIDREW"
While young Maxi's sweet picture – looking over her back and flashing her brightest smile – has stirred some sort of frenzy on Instagram, most fans couldn't help but notice the striking physical similarities between the mother-daughter duo.
"What a beautiful little mini-Jessica!!! She is adorable!" one user admiringly shared in the comments section, as a second complemented the little one, writing, "She's gorgeous just like her mama."
With her flowing blonde locks – just like those of the 37-year-old songstress – and a radiant smile, no wonder people are freaking out about Jessica's lookalike daughter. One fan went on to add, "Literally your identical twin."
Someone else commented, "You two are twinning!"
Apart from drawing comparisons between the two, many users also complimented young Maxi on her standout style and wished her the best for school.
"She's Jess all over again blessings always through yr school years studie studie (sic)," wrote one fan.
Another added, "Best dressed kindergartener that there ever was. Hope she had a great first day!!"