Jessica Simpson's shocking new selfie sparks backlash: 'Why can't these chicks just stop messing?'
"It's an addiction. And societal pressure. It's ridiculous," a fan commented on the picture.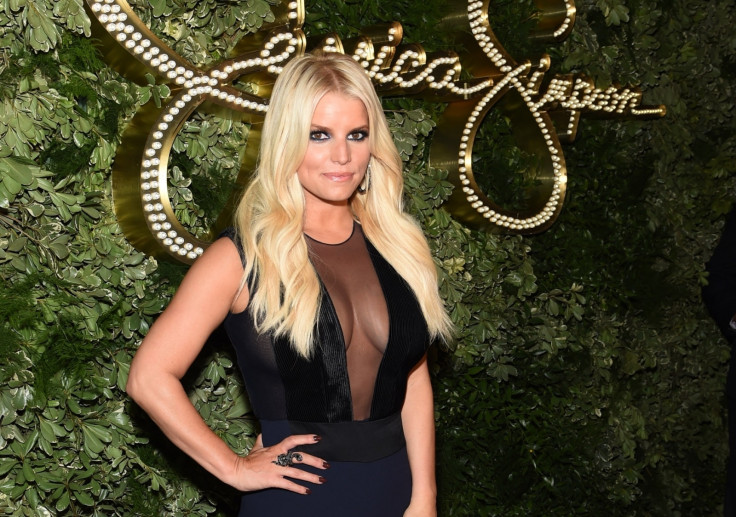 American singer Jessica Simpson never fails to surprise fans when it comes to her saucy picture uploads. And while the discussion is mostly about the blonde beauty and her eye-popping outfits, this time it's an entirely different aspect that has landed the singer in the middle of a social media controversy.
Flaunting her glittery new shades, the Irresistible hitmaker recently took to Instagram to share a sunny selfie that showcased an up, close and personal view of her face. "Horizon in these eyes
#GUCCI," Simpson further shared in the photo caption.
However, it wasn't her eyes – or even the shades – that caught her social media followers' attention, rather her lips, which many claimed to be appearing different than usual. "Who blew your lips up?" a fan blatantly shot back, beginning a round of debate over her allegedly enhanced features.
"Whats with the fake lips????" wrote a second user sparking the surgery rumours, as another stated outright, "Why can't these chicks just stop messing with their lips?"
Amid the bout of criticism, someone else wrote, "You're such a beautiful girl, don't fall into the big lips and Botox! Way too young for that yet!! Just being you is more beautiful to others..."
"It's an addiction. And societal pressure. It's ridiculous," another viewers wrote while many others slammed the picture saying, "Too much Botox" and "And a bit too much filler in the lips".
The criticism aside, Simpson's latest picture indeed highlights her features in the best light – whether it is her cascading golden locks or the picture-perfect pout. As she poses in her sunglasses, the songstress also appears to be looking over a stunning scenic view.
"You are a stunning woman," shared a fan amid all the flak, as several others too rushed to her defense. "Love those lips," added another user.
© Copyright IBTimes 2023. All rights reserved.