As China's Communist Party leaders prepare meet in Beijing for the monumental 18<sup>th Party Congress, the regime's army of domestic security forces has been busy trying to silence dissidents and preempt protests, online and offline.
Human rights groups and overseas Chinese-language media have recorded dozens of cases of ordinary citizens being harassed or detained since August: a Tibetan blogger forced to leave Beijing, a Shanghai petitioner placed under house arrest, a former journalism professor detained for criticising the party online.
But while some of the measures being adopted might expire after the Party Congress, others will not, and the overall effect of the crackdown could be felt for years.
Most obviously, at least some of those detained are unlikely to be released soon. This week, news emerged that a young father in Yunnan was sentenced to eight years in prison for starting online discussion groups about a possible political party. Meanwhile, the family of Shanghai petitioner Wang Kouma, who was abducted in September, say they received notice that he could be sent to one of the city's labour camps for two and a half years.
The regime is also using the immediate urgency of suppressing dissent ahead of the Party Congress to rid itself of more persistent "troublemakers" for the foreseeable future. This especially applies to longtime petitioners or adherents of the Falun Gong spiritual group who often resume their activism or religious practice soon after release. Prominent Beijing lawyer Jiang Tianyong reported in August via Twitter that "lately the persecution of Falun Gong has been quite severe" and that "there were several cases with more than 10-year sentences."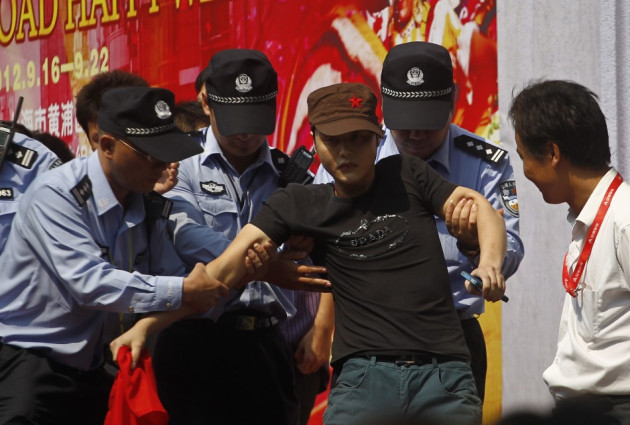 Even for those swept up in the current crackdown who are not facing the immediate prospect of long-term imprisonment, the effect is long-lasting. Many - like Shanghai activist Feng Zhenghu or Beijing human rights advocate Hu Jia - have been under house arrest for months. Others face loss of income, confiscated property, plainclothes police following their young children to school, and all the implications these have for a family. Worst of all, those targeted live with the constant threat that they could be taken away at any time.
In this sense, the crackdown serves to deter would-be activists. It signals to Chinese citizens that the consequences of political activism or exposing abuses like forced abortion or police torture are not limited to a brief period of detention. Those who cross the "red lines" - and their families - face relentless harassment whenever the party deems a certain time to be "sensitive."
Beyond the individuals whose lives have been directly touched by the recent wave of repression, the clampdown has a systemic, corrosive effect on the rule of law, with implications both now and in the future. Since 2007, such crackdowns have become an annual occurrence. With each new cycle, another judge has been forced to send an innocent person to jail, another policeman has been made to violate the very laws he joined the force to uphold, another plainclothes security agent has learned that he can beat and abduct people with impunity.
Taken together, these actions further enhance the distorted incentives of the Communist Party. As demonstrated in Arab Spring countries like Egypt, such tendencies are not easily reversed even after a dictatorship is removed, let alone when the authoritarian regime is still in power.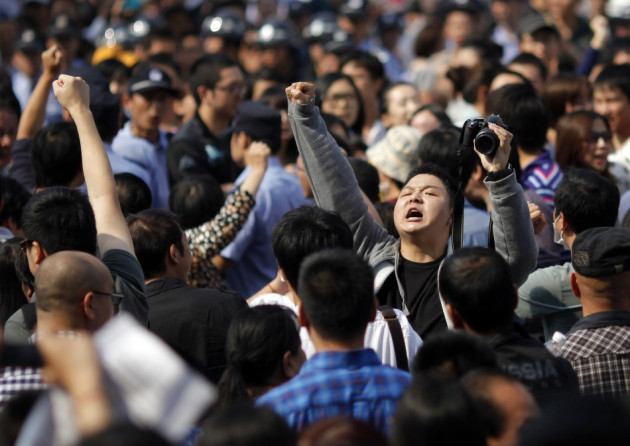 Indeed, if a new generation of party leaders wished to move in a more tolerant direction, they would face great resistance from those who have gained status and wealth under the current system, and who fear repercussions if their abuses are exposed. But if the downward spiral of repression continues, it risks sparking further popular resentment and unrest, as Chinese citizens become more assertive of their rights.
This is the Catch 22 that the Communist Party leaders are facing. The way they respond to this dilemma will tell us a great deal about China's future direction and whether Tibetan bloggers, Shanghai activists, and journalism professors will be able to speak freely anytime soon.
Sarah Cook is a Senior Research Analyst at Freedom House and part of the editorial team for the China Media Bulletin.