A US woman involved in a terror plot to kill Swedish artist Lars Vilks, who had made caricatures of Prophet Mohammad offensive to Muslims, has been awarded a 10-year prison term.
Colleen LaRose, who calls herself 'Jihad Jane', could never carry out the attack on the artist but faced a potential life-term in prison.
The 50-year-old, who was arrested in 2009, had pleaded guilty of following orders from alleged al-Qaida operatives and apologised for blindly following the instructions of her handlers.
She told the judge she had became obsessed with jihad. "I was in a trance and I couldn't see anything else," she said.
"I don't want to be into jihad no more."
US District Court Judge Petrese Tucker accepted a government request to reduce the sentence because she cooperated extensively with the investigators.
"It's a just and reasonable sentence", her attorney Mark Wilson told reporters after the sentencing. "She's pleased. Ten years is about what we were hoping for all along".
LaRose, who converted to Islam online, began calling herself "Jihad Jane" after she got involved with online jihadist communities.
In 2009, she travelled to Ireland as part of a plan to shoot and kill artist Vilks.
She was in contact with an al-Qaeda operative in Pakistan, but her conspirators botched up the plot.
LaRose reportedly became impatient with her associates and gave up the plot and returned to US for surrender. She was arrested subsequently.
She is one of the few women ever charged in the US for terrorist activities.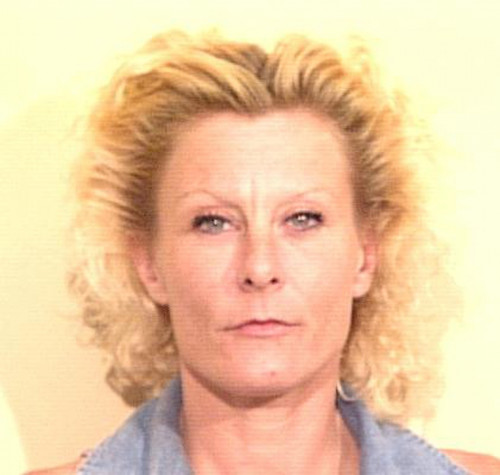 Her arrest was kept secret and the indictment was unsealed only after her co-conspirators were nabbed in Ireland months later, the AP had reported.
LaRose and another US woman, Jamie Paulin-Ramirez, were allegedly recruited by Ali Charaf Damache in Ireland through jihadist websites. Paulin-Ramirez married Damache on landing in Ireland, and has pleaded guilty to terrorism-related charges. She is due to be sentenced this week.
Damache, who is imprisoned in Ireland, is fighting an extradition battle.
A teenage co-conspirator, Mohammad Hassan Khalid, has also pleaded guilty of participating in the plot, but his sentence is still awaited, pending complete psychological evaluations.
Khalid, who grew up in Pakistan, was a student in the US. He was involved in the plot when he was 15 and is the youngest person ever to be charged with terrorism in the country.
The Guardian reported in November that confidential documents leaked by Edward Snowden had disclosed that the FBI got a headstart on 'Jihad Jane' case after the NSA intercepted her communications.
Vilks, the artist the woman had plotted to kill, has apparently forgiven her and has called for lowering her punishment.
"That's a pretty tough sentence," Vilks told the Swedish news agency TT.
Vilks told the Associated Press while he agreed that tough sentences for terror crimes are meant to deter others, the sentence against La Rose was too harsh.
"To lock her up for so many years seems like overkill to me," Vilks said. "This is a person who has been through a lot of difficulties in her life and needs mental care more than anything else."
Her attorney, Mark Wilson, had described LaRose as a lonely and vulnerable woman easily manipulated online by others. Her behaviour was in no way excusable, but could be explained in part by deep psychological scars from her childhood, he said.
Citing court documents, Reuters reported that LaRose's biological father had repeatedly raped her until she was 13, when she ran away and became a prostitute. At age 16, LaRose married a man twice her age and later became a heavy drug user.
"I survived a lot of things that should have rightfully have killed me," LaRose told the agency in a 2012 interview.
Wilson told the court that the plot to kill Vilks was "more aspirational than operational", which never materialised.
However, prosecutors still sought life imprisonment for her on the grounds that she could still be a potential danger to society.
"This is a sentencing that people are watching," said Jennifer Arbittier Williams, Assistant US Attorney.
"Ms. LaRose had such a big impact in the public and press because she really did change the face of what the world thought of as a violent jihadist. It was scary for people to hear that Ms. LaRose could have been radicalised simply online in the US", she added.
Judge Tucker reduced her sentence to ten years, which means she will be released by 2020 as she has already spent four years in prison.
She was given clemency on the grounds of extensive cooperation with the FBI since her arrest, good behaviour in prison and the abuses she suffered as a child.