A jihadist bride arrested at Heathrow with her son is understood to be the first to return to Britain with a child born under Islamic State in Syria.
The woman, 27, whose identity has not been disclosed, arrived on a flight from Addis Ababa and was taken into custody on suspicion of preparation of terrorist acts under section five of the Terrorist Act 2006.
Her son, aged under two, and whose nationality is unclear has been taken into care by UK social services.
It is thought the woman flew into the UK from the Ethiopian capital on 12 January, in an attempt to cover her tracks, as reported by the Sunday Times.
But counterterrorism officers pounced as soon as she got off the plane.
A Metropolitan Police spokesman said: "She was detained under PACE [Police and Criminal Evidence Act] and taken to a south London police station, where she currently remains in police custody."
The case comes as security forces attempt to deal with hundreds of British-based Islamic State fighters making their way back to the UK after retreating from the battlegrounds of Syria and Iraq.
The UK has admitted it has lost track of hundreds of the estimated 850 British jihadist fighters who travelled to the Middle East to join radical Islamic groups.
Minister of State for Security Ben Wallace said around half of those fighters have already returned to the UK, about 20% were killed on the battlefield, but a "significant number" have gone missing somewhere in the region.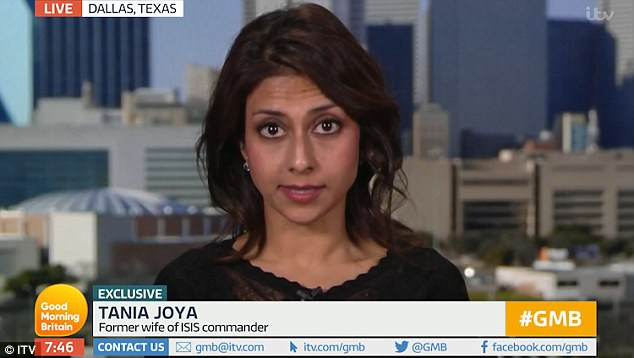 Recently, Good Morning Britain presenter Piers Morgan angrily ended a TV interview with Joya Choudhury, 33, a former student from London, who said she still loved her ex-husband and US-born Isis chief John Georgelas.
Pregnant Choudhury fled Syria with their three sons. Despite rejecting Isis and divorcing Georgelas, her Texas-based in-laws were handed partial custody of the children, with Choudhury only granted limited access.
The mother-of-four told the TV host that she still had feelings for Georgelas because "everybody has their ups and downs".