Jihadi John: Isis execution Mohammed Emwazi fathered a son in Syria before his death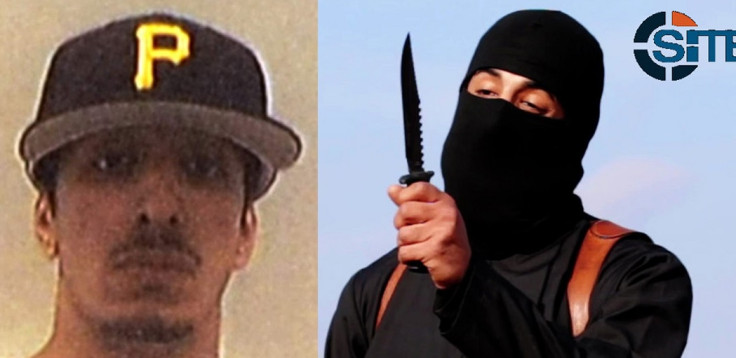 Jihadi John, the British Islamic State (Isis) executioner, reportedly fathered a son before he was killed in a drone strike in Syria, according to The Daily Telegraph. Mohammed Emwazi, 27, apparently revealed that he was a father and was due to get married to his parents during a phone call in 2013.
The child, who would be about two years old now, will be entitled to British citizenship if he is bought to the UK. Under Home Office rules state that Emwazi's son is regarded as a British citizen due to his father's nationality. The Kuwaiti-born militant became a British citizen after he moved to north London with his family aged six. The boy is entitled to live in Britain because "citizenship may descend to one generation born abroad". The mother's identity and nationality are not known.
The news comes after Emwazi was reported to have been killed in a US drone strike last week. Prime minister David Cameron confirmed on Friday that the British militant was "evaporated" by a Hellfire missile fired from a US Reaper drone after MI6 intelligence analysts located him in the Isis headquarters of Raqqa.
This is the first time that the prime minister has publically revealed that Emwazi was indeed Jihadi John. Cameron described the operation as "a strike at the heart" of Isis, adding that it was an "act of self-defence" and "the right thing to do".
Emwazi gained notoriety after featuring in a series of Isis execution videos, taunting the US and its allies. He is thought to have been responsible for the beheading of some western victims, including the US journalists James Foley and Steven Sotloff, Scottish aid worker David Haines, English taxi driver Alan Henning, former US soldier turned aid worker Peter Kassig, and the Japanese contractor Haruna Yukawa and journalist Kenji Goto.
The Isis executioner became one of the most wanted terrorists and topped the UK government's "kill list" of militants in Syria. The British prime minister described his death on Friday as an "act of self-defence".
© Copyright IBTimes 2023. All rights reserved.