Jim Carrey has said it is "a terrible shame" to be sued for the wrongful death of his girlfriend Cathriona White, who reportedly committed suicide on 28 September 2015. The Irish-born make-up artist passed away at the age of 30 due to a drug overdose.
"What a terrible shame. It would be easy for me to get in a back room with this man's lawyer and make this go away, but there are some moments in life when you have to stand up and defend your honor against the evil in this world," Carrey said in a statement according to The Telegraph.
"I will not tolerate this heartless attempt to exploit me or the woman I loved. Cat's troubles were born long before I met her and sadly her tragic end was beyond anyone's control. I really hope that someday soon people will stop trying to profit from this and let her rest in peace," the 54-year-old actor added.
The wrongful death lawsuit was filed by White's estranged husband Mark Burton, who has accused Carrey of obtaining and providing drugs illegally to her.
In the lawsuit Burton has said: "After obtaining these drugs illegally and under a bogus name (Arthur King), Mr Carrey proceeded to provide the prescription drugs to Cathriona White," despite the fact that he knew full well that White was "prone to depression and had previously attempted to take her own life".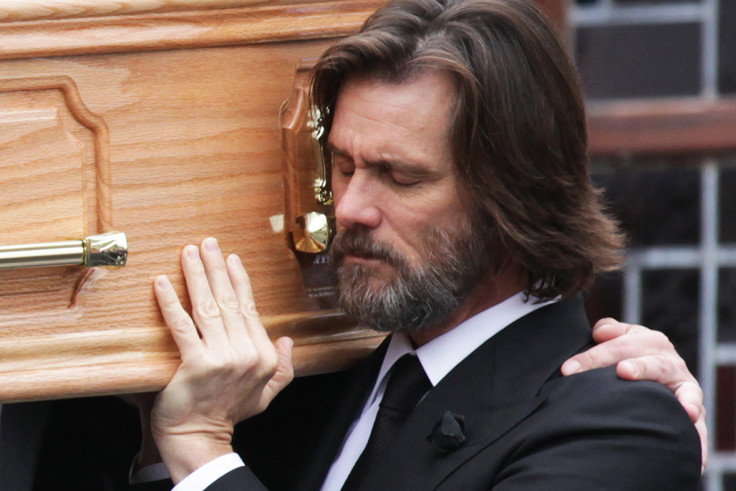 White died in her rented home at Sherman Oaks, California. She left a suicide note for the actor in which she said: "I'm just not for this world. I've spent 3 days now in disbelief that you're not here. I can go on brokenhearted and try to put the pieces back. I could, I just don't have the will this time. I'm sorry you felt I wasn't there for you. I tried to give you my best part."
After White's death, Carrey issued a statement saying: "I am shocked and saddened by the passing of my sweet Cathriona. She was a truly kind and delicate Irish flower, too sensitive for this soil, to whom loving and being loved was all that sparkled. My heart goes out to her family and friends and to everyone who loved and cared about her. We have all been hit with a lightning bolt."
---
The Samaritans provides free support service for those who need to talk to someone. They can be contacted through their website or on 08457 90 90 90, 24 hours a day, 365 days a year. Call charges apply.