Jim Carrey's former girlfriend is said to have left a suicide note for the actor just before her death saying: "I'm just not for this world". Cathriona White died reportedly due to drug overdose at her rented home in Sherman Oaks, California on 28 September 2015.
"I'm just not for this world," the suicide note said, according to TMZ. "I've spent 3 days now in disbelief that you're not here. I can go on brokenhearted and try to put the pieces back. I could, I just don't have the will this time. I'm sorry you felt I wasn't there for you. I tried to give you my best part."
"I don't really know about burial or that sort of thing. You are my family so whatever you choose will be fine. Please forgive me. I'm just not for this world."
The Irish make-up artist also tweeted before her death: "Signing off Twitter, I hope I have been a light to my nearest and dearest."
After her death, Carrey in a statement said: "I am shocked and saddened by the passing of my sweet Cathriona. She was a truly kind and delicate Irish flower, too sensitive for this soil, to whom loving and being loved was all that sparkled. My heart goes out to her family and friends and to everyone who loved and cared about her. We have all been hit with a lightning bolt."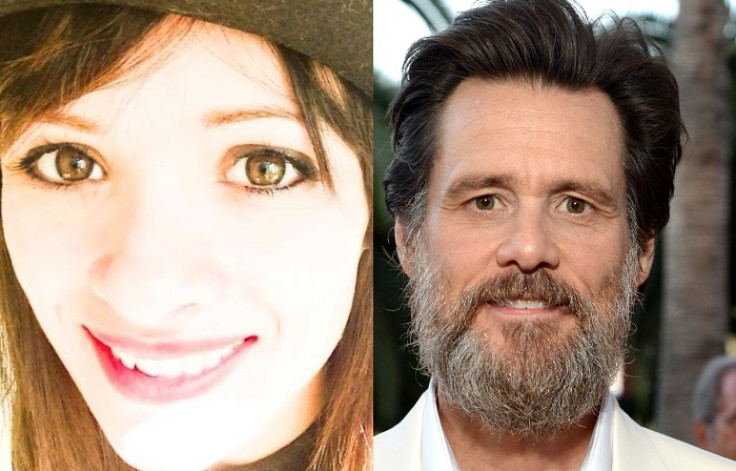 TMZ, citing doctors, reports that it looked like the 30-year-old took some of Carrey's prescription pills. When police checked White's phone, they apparently discovered Carrey's messages asking if she knew where his painkillers for his back went from under his sink.
According to Irish Independent, the Dumb And Dumber actor and White first met on a film set in 2012 and since then were in an on-off relationship until 2015.
The Samaritans provides free support service for those who need to talk to someone. They can be contacted through their website or on 08457 90 90 90, 24 hours a day, 365 days a year. Call charges apply.