Jimmy Carter is the only former president who has confirmed that he will attend the inauguration of Donald Trump on 20 January 2017. Earlier this month, Carter who had endorsed Hillary Clinton in the race to the White House, said at his Sunday school class in Georgia that he would attend the ceremony.
According to Politico, Bill Clinton and George W Bush will decide whether to attend the inauguration in the New Year. A source familiar with Bush told Politico that he is still weighing in on whether to attend the ceremony or not.
Meanwhile, Bush's father George HW Bush will not attend the swearing-in ceremony, a spokesperson told Politico and cited the age of the 92-year-old former president as the reason behind his decision. A spokesperson for Bill Clinton, Angel Urena declined to comment, but a source close to him said that he has not yet made a decision. Another source from the Clinton camp said that he may skip the ceremony, especially after a hostile campaign between Trump and Hillary Clinton.
Meanwhile, a top Hillary donor was quoted as saying, "It would be especially bad if the Clintons did not attend, because it seems like they do not support the transition of power. It would be petty, they have to suck it up. [Hillary] has to go as a former first lady. She will sit prominently."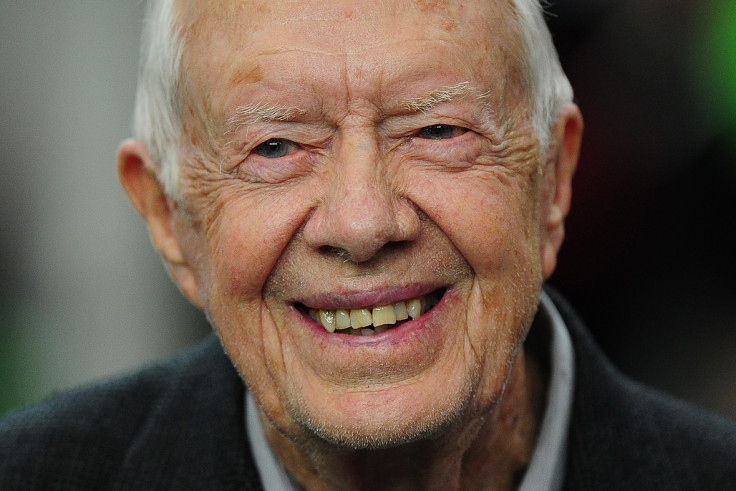 In 2009, President Barack Obama enjoyed the presence of the four living presidents at his inauguration ceremony – the Bushes, Clinton and Carter.
Trump's Presidential Inaugural Committee has released a schedule of events lined up for next month. The Mormon Tabernacle Choir, the Radio City Rockettes and teen singer Jackie Evancho will perform at the inauguration.