Trump transition team says it's 'premature' to rule Russia a defence priority
President Barack Obama, Nato, and former Defence Secretary Dick Cheney rank Vladimir Putin high on list of threats to west.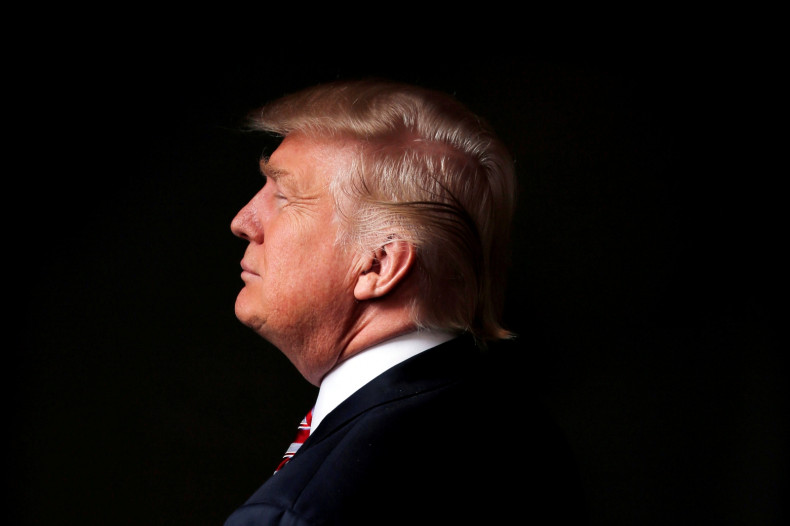 It is "premature" to say whether Russia will rank among President-elect Donald Trump's defence priorities said his transition team after a leaked memo listing Trump's priorities emerged this week.
The memo, dated 1 December, was criticised for leaving out Russia after President Barack Obama, top Nato officials, and former Defense Secretary and Vice President Dick Cheney, recently warned about the dangers to the west posed by Russian President Vladimir Putin.
The note was written by Acting Undersecretary of Defense for Policy, Brian McKeon, drawing from a 28 November meeting with Trump transition team member Mira Ricardel. It listed the development, "a strategy to defeat/destroy Isis" as Trump's number one priority, followed by building up the military's "strength / size / readiness," cybersecurity, and other financial matters.
"This was something that was created from a very brief, internal introductory conversation between the transition landing team prior to a briefing by one of the defence organisations," said top Trump transition team spokesman Jason Miller on Wednesday (21 December). He defended the note during a daily media phone call.
When pressed by reporters about whether Russia is a defence priority for the Trump administration, Miller insisted it is "premature" to start talking specifics about policies "when we're still trying to form the overall government." The memo, he pointed out, is "not comprehensive policy."
Since that date, Miller said, the Department of Defense "landing team has had more than 100 briefings of all the major components and organisation at the Department of Defense and many of their sub-components."
On Sunday (18 December) a senior member of the president-elect's foreign policy team told London's The Sunday Times that Trump's administration would start off with "high-profile military actions" against Islamic radicals and extend "prestige" to Putin in an effort to befriend him.
Yet Nato officials and former Secretary of Defence Dick Cheney have pointed out that Russia should be higher on the agenda for the incoming administration when it comes to defence. And in early December President Obama launched a review of intelligence agency claims that Russia hacked the 2016 election.
"I think that there is no question that Mr Putin is a very dangerous man," Cheney, a Republican, said at the Reagan National Defense Forum on 3 December. "I think he has aspirations to restore as much as he can of the old Soviet empire," Cheney said before describing a scenario where Putin could fund and foment opposition of Russian speaking minorities in Nato countries like Latvia, Estonia, and Lithuania.
"I think he would very much like to undermine Nato, to use his capacity to influence politics internally with respect to the Baltics," Cheney said. "I think he clearly has aspirations to take advantage of weakness, and I think he has perceived weakness in the United States in recent years."
Wargaming Nato strategy this year, the Rand Corporation found that, "as currently postured, Nato cannot successfully defend the territory of its most exposed members."
When asked for a response to the leaked list of Trump military priorities, a Nato official said that the 28-nation alliance will "not comment on internal leaked documents." But they added that Nato's Secretary General, Jens Stoltenberg, has spoken over the phone with Trump and that both "underlined Nato's enduring importance."
Trump argued during the 2016 election campaign that America's Nato allies should pay more for protection. The US, he said in July, may not automatically defend its allies unless they "fulfill their obligations to us."
However, Nato's chief Stoltenberg said in early December that his recent conversations with Trump have left him "absolutely certain that the United States will remain committed... to Nato and will live up to, and be committed to, the security guarantees to Europe."
Trump's transition spokesman, Miller, said that "we'll have plenty of time for going into more specifics" once the new administration begins. "It's important to keep in mind," he said, "that the president-elect is not yet sworn in until the 20<sup>th of next month. We're 30 days away here."