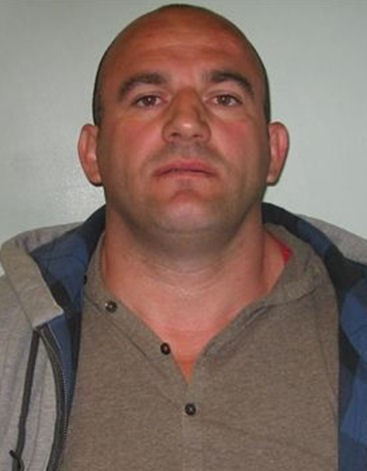 Britain's one-time strongest man has been jailed for possession with intent to supply over 10kg of cannabis.
The cannabis, which had a street value of around £65,000, saw former professional bodybuilder Jimmy Marku and three others jailed at Harrow crown court.
Marku, 37, Anton Prenga, 36, Adriatik Dosti, 39 and Hugh Gordon McCourt, 41, were arrested shortly after they exchanged the drugs in Willesden, northwest London.
Ten wrapped packages were moved from Dosti's car to Marku's.
The switch was witnessed by undercover police who followed the gang to a house in Wembley where they were arrested.
Det Insp Steven Miles said: "As a result of this operation over £65,000 of cannabis, no doubt bound for London's streets, has been removed from circulation."
Marku was sentenced to nine months, Prenga (who coordinated the deal) to 13 months, Dosti to 10 weeks and McCourt to 10 weeks.
Marku held the UK's Strongest Man title for three straight years from 2006-08.