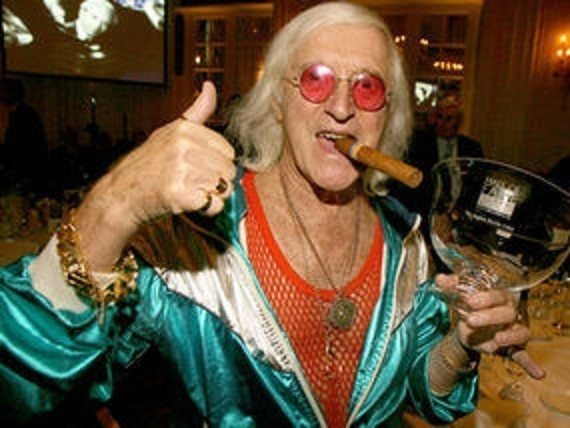 Fresh allegations have emerged that disgraced Jim'll Fix It presenter Jimmy Savile cheated in at least two London Marathons he participated in.
Savile was famous for raising money for charity by running marathons. In an interview with Metro, Savile, who is said to have abused hundreds of young people, said he had run 217 marathons.
But how many of these did he actually run? According to the Evening Standard, Savile cheated in two of the six London Marathon runs he was supposed to have taken part in by getting into cars in secret, then driving most of the course.
Jason Henderson, on Athletics magazine, wrote: "I discovered that many of the 'marathons' he bragged about were actually 10km or half-marathons - not that anyone cared."
Nick Bitel, chief executive of the London Marathon, told the Standard that the organisation had no knowledge of Savile cheating.
"At no time has the London Marathon received any information to suggest that Jimmy Savile cut the course. Had we received such information we would have investigated the matter thoroughly.," he said.
"We can categorically state that no official of the London Marathon has assisted Savile, as claimed in this article as 'getting vehicles to secretly drive him the length of most of the race'.
"The only time of which we are aware that Jimmy Savile was in any official London Marathon vehicle was in 2005 when, as our guest, he was an observer in the lead vehicle. He was not competing as a runner."
Savile had previously spoken about how he did not need to train for marathons. "I just turn up and run," he said.
In the Metro interview, he added: "I'm spontaneous; if I wake up in the morning and want to run 42km (26miles), I'll run it. If I don't, I won't."