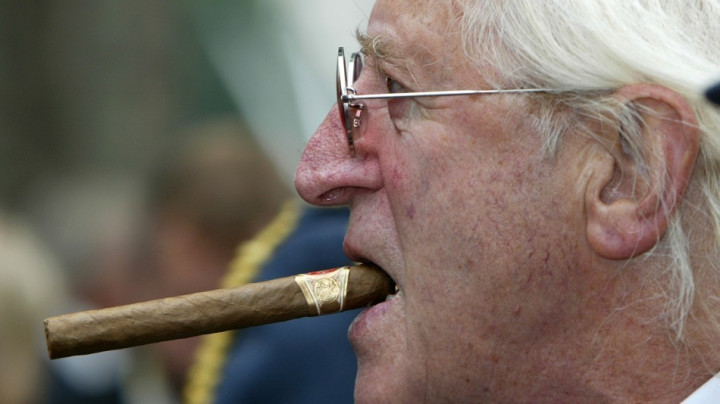 The Jimmy Savile child sex scandal net has widened with the possibility of more than 10 TV personalities facing arrest, say reports.
Victims coming forward to make allegations have named a host of well-known showbiz figures, said the Mirror. Also named were BBC staff and other people who were allegedly complicit in abuse by Savile.
Commander Peter Spindler called the huge inquiry by police "a landmark investigation".
"There's Savile on his own, and that's the vast majority of what we're being told about. There's Savile and others. And it's the others, if they're living, we can look at. Then there is a third category which is [just] 'others,'" said Spindler.
Scotland Yard would not confirm how many other public figures were under the spotlight as they probed claims by about 300 alleged victims.
"We have to believe what they are saying because they are all saying the same thing independently," he said.
The existence of a paedophile ring featuring high-profile public figures has been suggested by Savile's own nephew.
Guy Marsden, 59, claimed he went to parties in London as a teenager with Savile, during which adults had sex with children. The events were attended by celebrities, film stars and even police officers in uniform, claimed Marsdon in the London Evening Standard.
Allegations about former BBC star Savile were a "tsunami of filth", according to the chairman of the BBC Trust, Lord Patten. The former Conservative MP vowed to "get to the bottom of what's happened".
"Our main concern has to be the victims of abuse and worse who have been marooned for years. Trying to tell their stories and not being believed, including, it seems, by the BBC, and to deal with the terrible damage to the BBC," he explained.