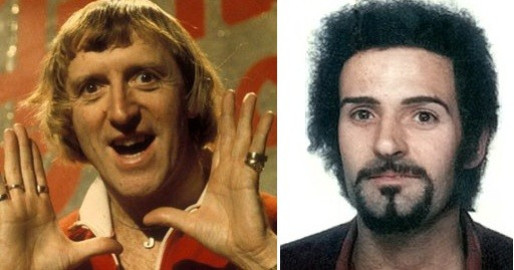 Disgraced TV star Jimmy Savile was questioned by police at the height of the Yorkshire Ripper murders during the 1970s, according to a retired officer.
Former West Yorkshire Police detective John Stainthorpe told ITV News: "When the Ripper was really active, one of the suspects put forward by the public, was in fact, Jimmy Savile. Obviously it was not he, but he was interviewed along with many others."
Peter Sutcliffe was eventually convicted of the murders of 13 women in and around Leeds between 1975 and 1980, and jailed for life in Broadmoor prison. However Mr Stainthorpe said the tipper who suggested Savile "was aiming in the right direction. Child perverts soon become child killers."
A West Yorkshire Police spokesman told IBTimes: "It is the case that thousands of men in Leeds were questioned at that time in connection with the investigation and it's entirely possible Savile was also.
"It is without doubt Savile was not the Yorkshire Ripper."
Savile was at the zenith of his fame at the time of the Ripper murders, appearing regularly on television as presenter of Jim'll Fix It.
He allegedly abused 300 children over several decades, exploiting his national treasure status to molest boys, girls and the disabled. An avalanche of accusations against him led police to dub Savile one of most prolific sex offenders ever.
Stainthorpe's claim that police questioned Savile as a suspect in the Ripper murders, came just days after the real Yorkshire Ripper mounted a defence of Savile from Broadmoor.
Claiming Savile was an "innocent" victim of slurs, Sutcliffe told how the presenter visited prisoners and donated money to charities of Sutcliffe's choice.
Last week, it emerged that Savile was given a set of keys to the secure hospital in a move dubbed by one former guard as like "the lunatics taking over the asylum."