Jimmy Savile Sex Scandal: 'He Liked Licking Prince Charles' Young Royal Staff'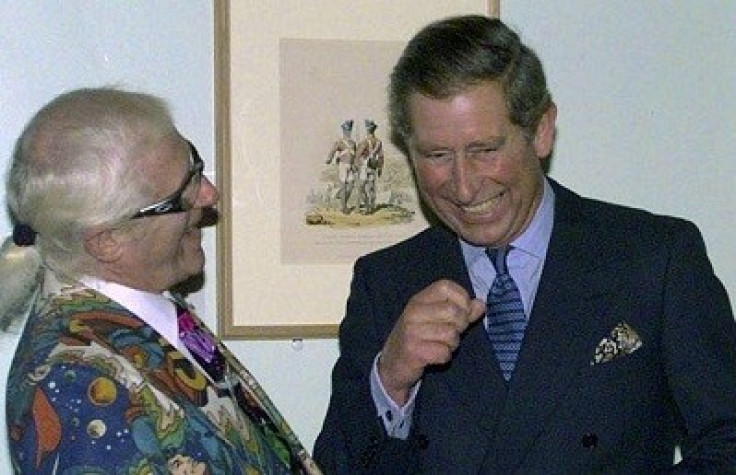 Jimmy Savile was 'concerningly' familiar with young members of staff during visits to Royals at famous locations.
The deceased TV star would seize young secretaries by the arm and then run his lips up to their shoulder.
Former Royal press officer Dickie Arbiter described how Savile targeted young women wearing short sleeves during visits, reported the Guardian.
"If it was summer his bottom lip would curl out and he would run it up their arms. This was at St James's Palace," revealed Arbiter, who called the behaviour by alleged paedophile Savile "a cause for concern."
"I looked at him as a court jester and told him so. I remember calling him an old reprobate and he said 'not so much of the old."
Reports of Savile's unusual behaviour in royal circles came as details emerged of a surprise role for him as a counselor for Prince Charles and Princess Diana during martial difficulties.
Savile struck up a relationship with the Prince during the 1970s, through their charity efforts. A royal spokesman said: "The prince first met Savile through their shared interests in supporting disability charities and it was primarily because of this connection that they maintained a relationship in the years that followed."
Prince Charles asked Savile to help Sarah Ferguson, then the Duchess of York, manage her public profile as her marriage of Prince Andrew fell to pieces in 1990. It appears these efforts extended to trying to save the marriage to Princess Diana to the second in line to the line.
Princess Diana recounted a meeting she had with Savile, before her death in 1997.
Jimmy Savile rang me up yesterday and he said: "I'm just ringing up, my girl, to tell you that His Nibs (Prince Charles) has asked me to come and help out the redhead (Sarah Ferguson) and I'm just letting you know, so that you find out through her or him; and I hope it's alright by you."
The intimate access Savile enjoyed to the royal inner circle puzzled some. He gave his own explantion of it during an interview: "Royalty get surrounded by people who don't know how to deal with it. I think I get invited because I have a natural good fun way of getting on and we have a laugh. They don't get too many laughs."
© Copyright IBTimes 2023. All rights reserved.