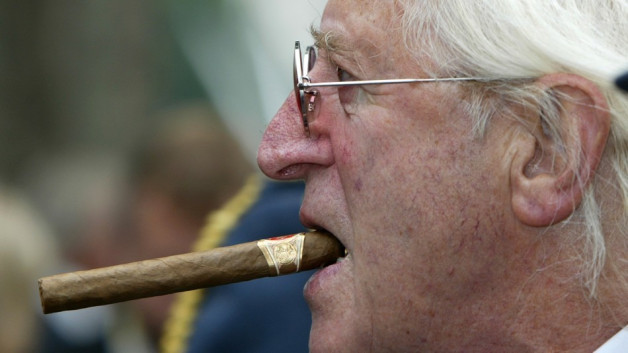 Ray Teret, the former friend of the disgraced DJ Jimmy Savile, has been charged with 32 sex offences, allegedly committed against 15 teenagers between 1962 and 1996. Teret, 72, who once shared a flat with Savile and sometimes worked as his chauffeur, was also charged with possessing "extreme" child pornography.
Teret will appear before magistrates in Manchester next week charged with 15 counts of rape of a female under 16, one count of rape, one count of attempted rape of a female under 16, six counts of indecent assault of a female under 16, three counts of indecent assault of a female under 14, one count of gross indecency with a child under 13 and two counts of conspiracy to rape a girl under 16.
Greater Manchester Police, which is investigating the claims, deny the alleged offences are connected with on-going investigations into crimes allegedly committed by Savile.
DCI Graham Brock said: "This has been a complex investigation that was originally launched in October 2012 when an initial complaint was made to Greater Manchester Police. Since that time, we have carried out extensive and wide-ranging inquiries and interviewed a number of people."
Two other men are being charged along with Teret. They are William Harper, 65, from Ash Grove, Stretford, and Alan Ledger, 62, of Normans Place, Altrincham, who are both charged with a number of offences against children under 16. Harper and Ledger will appear at Manchester City Magistrates' Court on 30 October.
DCI Brock added: "It is now very important that we make no further comment and allow the correct legal process to take its course unimpeded and without prejudice. We will continue to support all those women who have come forward and offer them whatever welfare they need through the use of specially trained officers."
Savile always denied allegations that he was a paedophile, but since his death aged 84 in 2011, hundreds of people have come forward claiming he abused them. Earlier this month it was announced that up to 30 hospitals are now investigating claims that the former DJ abused children in their care.