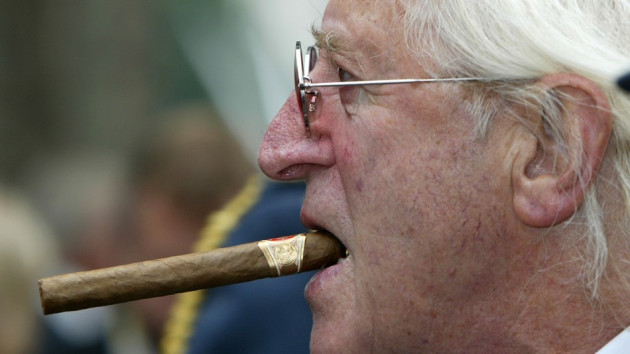 The BBC has appointed former head of Sky News Nick Pollard and former high court judge Dame Janet Smith to lead two inquiries involving the late Jimmy Savile.
The Pollard review will look into possible failings by BBC management over a Newsnight investigation into allegations of sexual abuse by the former TV presenter which was canned.
It will also consider whether the BBC mismanaged the situation by broadcasting tribute programmes to Savile after his death despite knowing about the accusations on the Newsnight programme.
The BBC denied that the Newsnight investigation was spiked and said it had already decided to run more favourable programmes about Savile focusing on his long career.
The Smith review will explore the culture and practices of the corporation during the years Savile worked there. It will also investigate if the broadcaster's child protection and whistleblowing policies are robust enough.
Smith chaired the inquiry into Dr Harold Shipman, Britain's most prolific convicted serial killer.
Dame Fiona Reynolds, who chairs the BBC Executive Board which appointed Pollard and Smith, said: "These reviews will demonstrate the BBC's determination to open itself fully to scrutiny from independent experts, emphasising our belief that the basis of the public's trust is full openness and accountability."
The BBC also announced it will be appointing an independent expert to assist in dealing with the claims of sexual abuse at the company.
George Entwistle, director general, said: "The allegations that have arisen in the last few weeks that date back decades have truly shocked me.
"I want to be absolutely sure that we have dealt with any cases from the past fairly and properly. If there are lessons we can learn then we must do so to ensure that the mistakes of the past should never be repeated."
Entwistle is due to appear before the Commons culture, media and sport select committee to answer questions about the scandal.