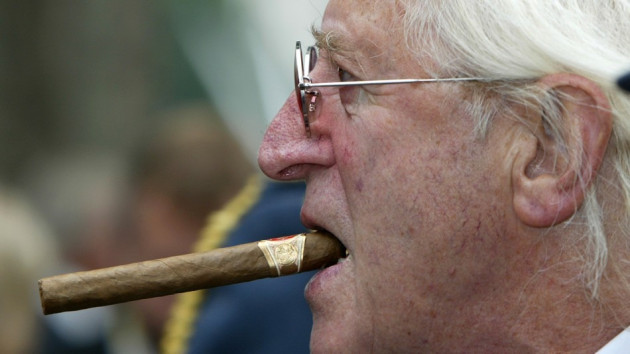 Information on three doctors who worked at hospitals with links to Jimmy Savile has been passed on to police following allegations they abused people in their care.
The trio are alleged to have abused young children at Stoke Mandeville Hospital, Broadmoor and Leeds General Infirmary. The alleged victims have all come forward in the last two weeks.
Savile is accused of preying on and molesting children and vulnerable patients at all three hospitals. The late TV presenter had an office and living quarters at Broadmoor, a bedroom at Mandeville and free access all around Leeds General infirmary.
The Guardian said the names of the doctors were passed onto police by detectives investigating the Savile scandal over claims of an alleged paedophile ring involving the former Jim'll Fix It presenter and other associates.
One alleged victim told the Daily Mail when she was 14 a doctor at Mandeville hospital molested her every two weeks for four years.
The woman, now 52, said: "There is no doubt in my mind there was a sex abuse ring operating at Stoke Mandeville. It is no coincidence that this man was doing the same thing as Jimmy Savile."
Stoke Mandeville was at the centre of a previous child abuse scandal in 1990, when one of its consultants, Dr Michael Salmon, was jailed for three years after admitting indecent assaults on two girls aged 13 and one aged 16.
He was reported to have a Jim'll Fix It picture on his sideboard. Savile was estimated to have raised around £40m for the Aylesbury hospital.
Calls rising
The NSPCC revealed the number of calls it has received relating to Savile has risen to 161, with a further 24 allegations involving others. Details of all the calls have been passed on to police.
The Director of Public Prosecutions Keir Stramer has announced he is to investigate why the Crown prosecution Service did not prosecute Savile in 2009 after Surrey Police submitted files containing four potential cases.
Speaking at Prime Minister's Questions, David Cameron said: "The Director of Public Prosecutions specifically is going to consider what more can be done to alert relevant authorities where there are concerns that a prosecution is not taken forward.
"The government will do everything it can do, other institutions must do what they can do, to make sure that we learn the lesson of this and it can never happen again."
He said the allegations "and what seems to have happened are completely appalling and, I think, are shocking the entire country.
"These allegations do leave many institutions, perhaps particularly the BBC, with serious questions to answer - I think, above all, how did he get away with this for so long?"