Given the emissions scandal that rocked Volkswagen in 2015, we reckon Scooby Doo and the gang would opt for something a little more environmentally-sound were they to be reinvented for the 21st Century. VW's new ID Buzz electric concept car, unveiled at the International Auto Show in Detroit on 8 January, is exactly the sort of thing we can imagine the overbearing talking dog and four meddlesome kids driving around in today.
The ID Buzz is the second electric concept vehicle to come from Volkswagen in recent months, following the VW I.D. concept car unveiled at the Paris Motor Show in September 2016. The ID Buzz is a re-imagining of sorts of the German automaker's classic VW Microbus, with 'Buzz' being a phonetic play on 'bus' and, according to VW, "refers to the silent buzzing of the drive system".
The all-electric van boasts a driving range of up to 270 miles, which VW says is comparable to traditional petrol-powered vehicles, and features a "fully-autonomous" mode that allows the driver's seat to swing round 180 degrees for a more social seating arrangement. This sort of thing is an increasingly common sight in autonomous cars, with manufacturers trying to make their vehicles reflect our living rooms.
Additional cutting-edge features include a heads-up display that projects navigational information as augmented reality images, which can appear as directional cues as much as 49 feet ahead of the car. This provides a more visual system that marks directions on the road itself, rather than having to rely on a 2D image as in the case with traditional sat-navs. VW calls the effect "astonishingly realistic".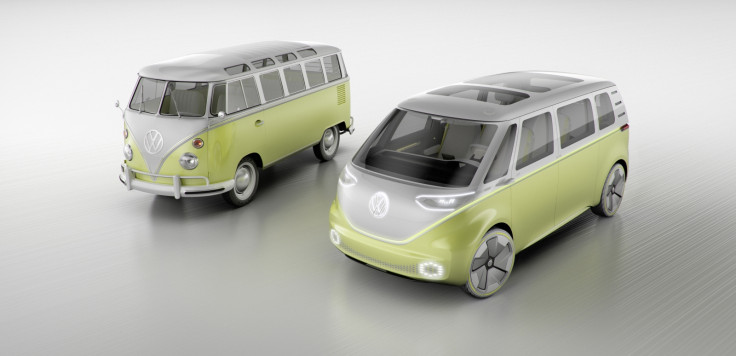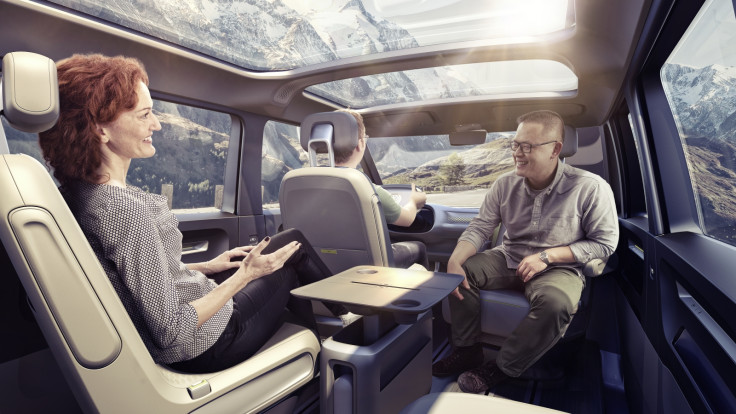 In terms of on-road capabilities, the I.D. Buzz packs all-wheel drive with two motors – one at the front and one at the rear – for a total output of 369 horsepower. Impressively, the van is capable of 0-60mph in around five seconds, although speed tops out at 99mph.
Herbert Diess, Chairman of Volkswagen's management board, said in a statement: "The Volkswagen brand's big electric offensive begins in the year 2020 with a completely new vehicle architecture. That is when we will be launching an entirely new generation of fully connected, all-electric vehicles to the market.
"By 2025 we want to be selling one million of these vehicles annually. We are making electric mobility the new trademark of Volkswagen."