J K Rowling Novel Angers Indian Sikhs
Sikh group in India demands retraction and apology from Rowling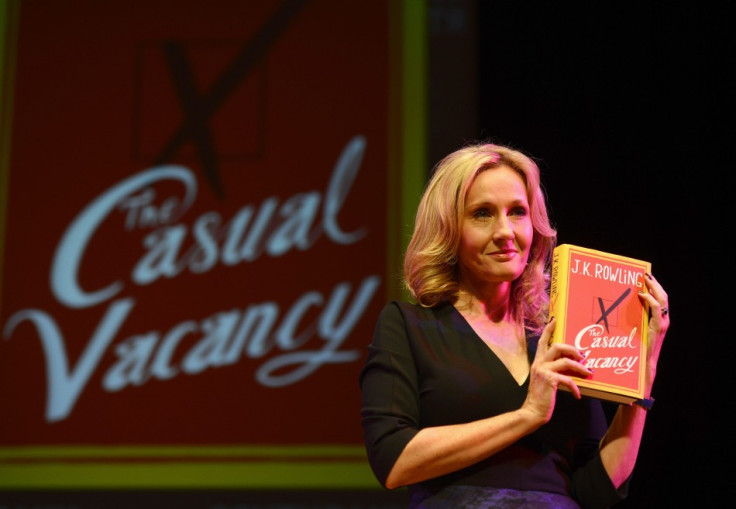 J K Rowling's new novel The Casual Vacancy is causing controversy among Sikhs in India.
A female Sikh student in the book is mocked by fellow characters for having body hair. The description has not gone down well with the Sikh community in India, which has demanded a retraction and an apology from the author.
The Akal Takht, the Sikh's highest seat of temporal authority, has condemned the book.
The Shiromani Gurdwara Parbandhak Committee (SGPC), which represents the Akal Takht, has demanded the removal of the text.
In the book, one of the characters describes Sukhvinder, a Sikh student as "moustachioed, yet large-mammaried; scientists remain baffled by the contradictions of the hairy man-woman".
"Even if the author had chosen to describe the female Sikh character's physical traits, there was no need for her to use provocative language, questioning her gender. This is condemnable," said SGPC chief Avtar Singh Makkar, according to the Times of India.
Makkar contended that it was a slur on the Sikh community and provocative. He vowed to take action against the author if she fails to remove the offending text, at least in India.
The Harry Potter author's latest book has a Sikh family at its centre. The 47-year-old has said that she conducted extensive research on the community for the novel, and that it is Sikhism, not Christianity, which provides the book's religious morality.
Not all are offended by the description. "I liked her treatment of Sukhvinder, the only one in a high achieving family who is stuck because she is dyslexic. Of course, it's the parts about the kids - all of them - that really stand out in the book," London-based Punjabi Mimmy Jain told the Hindustan Times.
© Copyright IBTimes 2023. All rights reserved.