A Canadian politician broke down in tears on Thursday (16 June 2016) while giving an emotional tribute to his friend Jo Cox, the Labour MP who was shot and stabbed outside a library in her West Yorkshire constituency on the same day. Nathan Cullen, MP for Skeena-Bulkley Valley, gave a statement to the Canadian House of Commons following the death of the 41-year-old mother of two in the village of Birstall, near Leeds.
Visibly upset with his voice breaking throughout, Cullen paid tribute to the Labour MP and "long advocate of human rights around the world" after she was killed in the daylight attack.
Cullen added: "Jo used her voice for those who have none. She dedicated her passion to those who needed it most and she harnessed her limitless love, even and especially for those who allowed hate to consume them."
He also made reference to the statement by Cox's husband, Brenden Cox, made in the wake of her death, in which he said she would have wanted two things to happen following her death - "that our children are bathed in love and that we all unite to fight against the hatred that killed her".
Cullen concluded: "To Brendan, to Jo's beautiful children, we express our deepest condolences," before sitting down in tears and being given a standing ovation.
Cullen met Cox three years ago at a leadership conference near Washington DC and remained in touch, reported the Huffington Post.
Other politicians and MPs from across the world also paid tribute to the MP. Democratic presidential candidate Hillary Clinton said the world must honour Cox by "rejecting bigotry in all its forms, and instead embracing, as she always did, everything that binds us together".
French presidential candidate Alain Juppé said she was "shamefully murdered because of her beliefs," adding in a tweet: "Hatred is the poison of our democracies."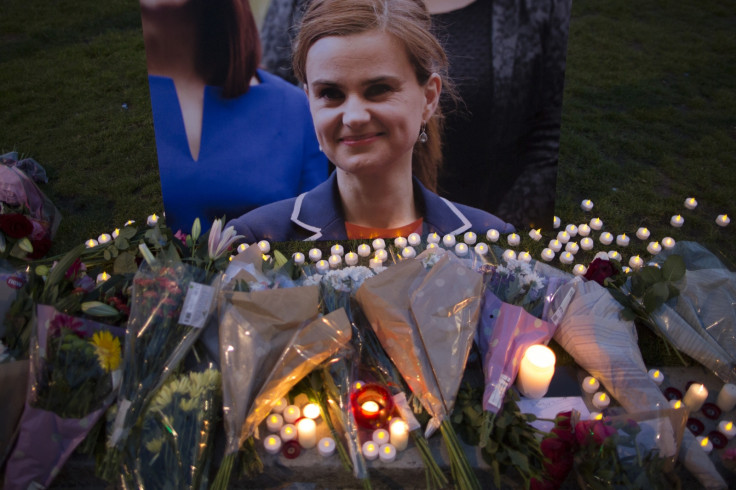 West Yorkshire Police have arrested a 52-year-old man in connection with the murder, believed to be local man Tommy Mair, and are not looking for anyone else in connection with the incident.