World leaders have reacted in grief and outrage to the murder of British MP Jo Cox, with several calling on nations and citizens to respond to the vicious attack by uniting against hate.
Democratic presidential candidate Hillary Clinton said she was horrified by the murder of the Labour Party representative of Batley and Spen, and urged the US and Britain to "stand together against hatred and violence."
She lashed the attack as "a violent act of political intolerance."
Clinton added: "It is critical that the United States and Britain, two of the world's oldest and greatest democracies, stand together against hatred and violence. This is how we must honor Jo Cox — by rejecting bigotry in all its forms, and instead embracing, as she always did, everything that binds us together," Politico reported.
Canadian MP Nathan Cullen, who was a friend of Cox, broke down in tears as he paid tribute to her in the House of Commons.
"Jo used her voice for those who have none," said Cullen. "She dedicated her passion to those who needed it most and she harnessed her limitless love, even and especially for those who allowed hate to consume them."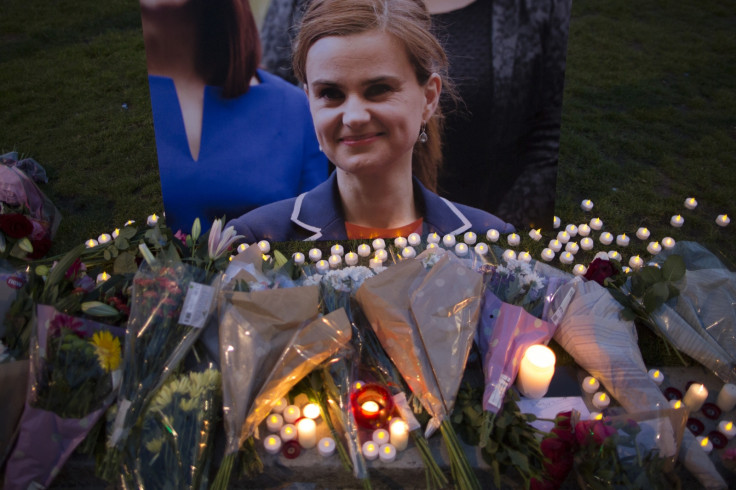 Her husband, Brendan, "said it beautifully," Cullen added: "'She would have wanted two things above all else to happen now, that our children are bathed in love and that we all unite to fight against the hatred that killed her.'"
Tommy Mair, 52, who witnesses said shouted "Britain first" before he allegedly stabbed and shot Cox on a street in Birstall, West Yorkshire, has been arrested.
A former US politician who very nearly met the same fate as Cox, former Arizona congresswoman Gabby Giffords, said she was "sickened" by the attack. Giffords barely survived and suffered brain damage when the rising Democratic political star was shot point blank in the head by a crazed gunman as she addressed supporters in a shopping mall in 2011.
Six people, including a 9-year-old girl, were killed in that shooting by disturbed 22-year-old gunman Jared Lee Loughner. The shooter, who pleaded guilty, was obsessed with bizarre conspiracy theories he linked to Giffords. She now battles for stricter gun control laws.
"Absolutely sickened to hear of the assassination of Jo Cox," Giffords tweeted. "She was young, courageous, and hardworking. A rising star, mother, and wife."
In a statement Giffords said that just as the day she was shot "did not deter America from its founding ideals, the British principle of pluralism and the nation's democratic institutions will endure. However, the assassination of MP Jo Cox at the hands of a man driven by hatred is a manifestation of a coarseness in our politics and hatred toward the other that we must not tolerate."
She described Cox as "courageous, young, and a hardworking public servant," adding that she and her husband, Mark Kelly, "grieve for her family, friends, constituents — and for the people of Great Britain," ABC reported.
A number of European leaders said Cox — described as "universally liked" by Labour leader Jeremy Corbyn — was killed because of her beliefs and for her work on behalf of Syrian immigrants and championing Britain's continued membership in the European Union.
European Union Commissioner for Migration Dimitris Averamopoulus said the politician was "murdered for her dedication to European democracy and humanity." French presidential candidate Alain Juppé said she was "shamefully murdered because of her beliefs," adding in a tweet: "Hatred is the poison of our democracies."
Cox worked for the British aid organisation Oxfam, at an anti-slavery association the Freedom Fund, and at the Bill and Melinda Gates Foundation before becoming a member of Parliament.
Melinda Gates described Cox as a "brilliant champion for women and the world's poorest. I'm deeply saddened to hear of her murder. My thoughts are with her family."
Cox described herself as a "huge President Obama fan" — and even worked on his first presidential campaign in 2008 — but found both Obama and British Prime Minister David Cameron's a "huge disappointment" for their failure to mobilise "ethical" military action to end the civil war and bring President Bashar al-Assad to the negotiating table. She warned in May that this had led to the biggest refugee crisis in Europe.