The 52-year-old man named as the suspect arrested for the murder of Labour MP Jo Cox was once a supporter of the US neo-Nazi organisation the National Alliance (NA) from which he bought instructions to build a pistol, it has been claimed.
The US-based Southern Poverty Law Centre, an organisation which fights against bigotry, said that Thomas Mair had sent over over $620 (£430) to the NA, according to invoices for goods purchased from National Vanguard Books, the NA's printing imprint.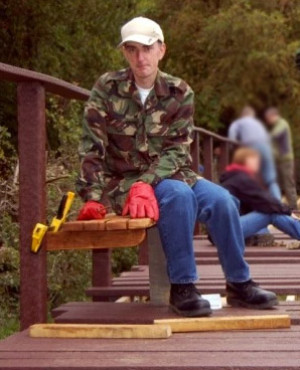 Mair purchased subscriptions for periodicals which included publications instructing readers on the "Chemistry of Powder & Explosives," "Incendiaries," and a work called "Improvised Munitions Handbook," the centre said.
West Yorkshire Police confirmed they had arrested a 52-year-old man in connection with the tragic killing on Thursday (17 June) of the 41-year-old MP, who was shot at least twice outside Birstall Library.
Eyewitnesses described hearing the attacker shout "put Britain First" (said to be a reference to the anti-Islamic far-right group) before the shooting and stabbing, although this has not been confirmed. Britain First distanced themselves from the suspect, describing allegations he was acting for the group as the media "desperately trying to incriminate" them. Britain First said they would "never encourage behaviour of this sort". West Yorkshire Police have said it is too early in the investigation to discuss any possible motive for the killing.
A 77-year-old who was near to the dispute, which left Cox dead, also received minor, non-life-threatening injuries. Mair was described as a "loner who keeps himself to himself but always says hello". David Pickles, 62, told the Daily Telegraph: "He seemed to like his own company but I would not say he was unfriendly." Officers were seen searching the suspect's house in the wake of the shooting.
A white nationalist by the name of Thomas Mair is known to have lived in the Birstall area, having been named on extremist websites. One reference came from in a newsletter from pro-Apartheid group The Springbok Club, which in 2006 put a "where are you now" call for a Thomas Mair. The newsletter said Mair had recently moved from his "last known address in the Fieldhead Estate district" of Bistrall, adding that he was one of the earliest subscribers to the South African Patriot. The South African Patriot was a magazine founded in the 1980s, which described itself as being "consistent in its editorial stance" in rejecting communism, multi-culturalism, political correctness and expansionist Islam.
A man named Thomas Mair also gave quotes to local press in Bartley outlining the importance in volunteering for those who suffer from mental illnesses. Discussing a scheme to turn the 110-acre park Oakwell Hall into a visitor attraction, Mair said: "I can honestly say it has done me more good than all the psychotherapy and medication in the world. Many people who suffer from mental illness are socially isolated and disconnected from society. Feelings of worthlessness are also common, mainly caused by long-term unemployment.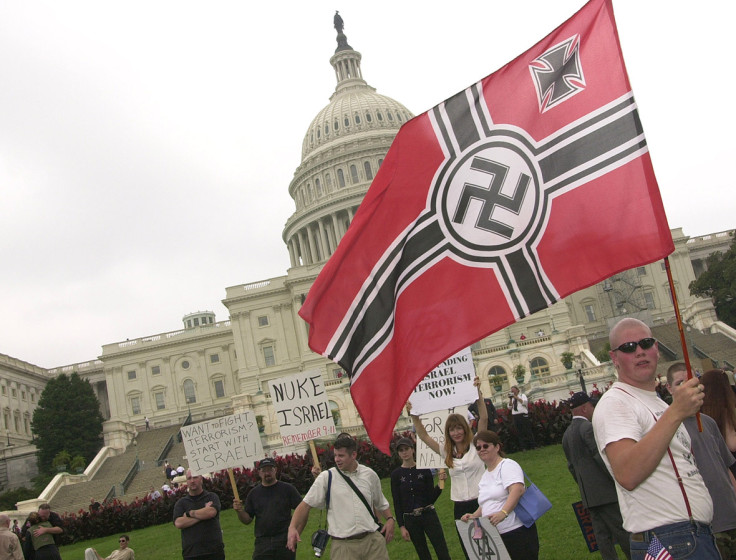 "All these problems are alleviated by doing voluntary work. Getting out of the house and meeting new people is a good thing, but more important in my view is doing physically demanding and useful labour.
"When you have finished there is a feeling of achievement, which is emotionally rewarding and psychologically fulfilling. For people for whom full-time, paid employment is not possible for a variety of reasons, voluntary work offers a socially positive and therapeutic alternative."
In a statement, Cox's widower Brendan Cox said the MP would have wanted everyone to unite and "fight against the hatred that killed her". He added: "Today is the beginning of a new chapter in our lives. More difficult, more painful, less joyful, less full of love. I and Jo's friends and family are going to work every moment of our lives to love and nurture our kids and to fight against the hate that killed Jo."
Prime Minister David Cameron said Cox had a "big heart and people are going to be very, very sad at what has happened". He added: "She was a very strong campaigning MP. She had a great track record of caring about refugees and had taken a big interest in how we can look after Syrian refugees and do the right thing in our world. She was a star for her constituents, a star in Parliament and a star right across the House."
West Yorkshire's Police and Crime Commissioner, Mark Burns Williamson, said: "My thoughts and prayers are with Jo's family at this time. I have worked closely with Jo since she was elected and I am deeply shocked that such a talented young woman has been senselessly attacked and killed whilst working in her constituency and serving her community. This is a truly shocking incident but I want to reassure communities that our information is that this is a localised incident, albeit one that has a much wider impact."