Wolf of Wall Street: 'Kissing Leonardo DiCaprio is in My Contract' says Joanna Lumley
67-year-old actress surprised many when she popped in Martin Scorsese's tale of excess, but that wasn't the biggest shock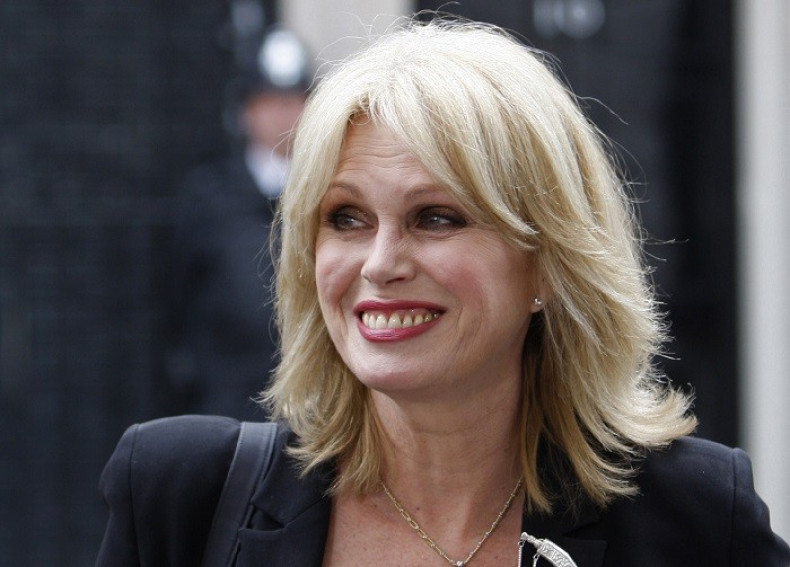 Joanna Lumley has spoken out about this award season's most unlikely scene – which saw the 67-year-old actress lock lips with Leonardo DiCaprio in The Wolf of Wall Street.
Lumley wasn't the biggest star in Martin Scorsese's tale of excess by a long shot, and unless you looked at the film's imdb page you wouldn't have even known she was in it – but for British fans her inclusion was a highlight.
When she pops up as the aunt of Leo's wife Naomi (Margot Robbie) there was an audible murmuring in the cinema I attended as viewers asked each other, "Is that Joanna Lumley!?"
In a later scene DiCaprio's greedy stockbroker Jordan Belfort asks Lumley's character Emma for help in transferring his illegally acquired millions to a Swiss bank account. Belfort uses his natural charm to woo Emma and she flirts right back, building to the most unlikely of screen kisses.
"I have it in my contract now," Lumley told the Evening Standard, "Every job I do I have to kiss DiCaprio at some point."
Lumley also revealed that director Martin Scorsese was a big fan, and has watched her work on screens big and small, including her documentaries. She described receiving a book from him inscribed "from your biggest fan".
Her interviewer also asked the actress if this was the kind of life she envisioned when she gave up modelling to pursue an acting career in the sixties. "No. No! At 67, to kiss DiCaprio? Please! It was sweet, though, wasn't it?"