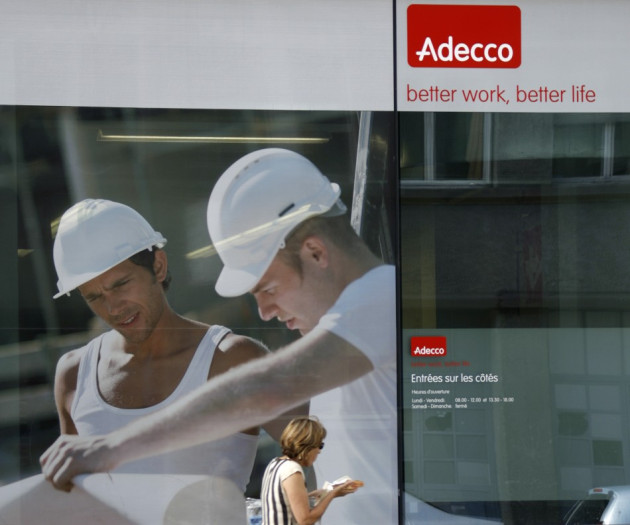 Adecco shares rose in Zurich Tuesday after the temporary staffing group posted a 12 percent rise in first quarter net income despite weakening economic conditions in its key European market.
The world's biggest temporary staffing firm said first quarter net income hit €112m after sales grew 2 percent to just over €5bn.
The Glattbrugg, Switzerland-based group said staffing needs in Germany and the United States offset a marked slowdown in core European markets such as France.
"We anticipate a similarly diverging picture geographically for the second quarter with North America holding up, but Europe remaining challenging," said Chief Executive Officer Patrick De Maeseneire.
Unemployment in the Eurozone hit a 15-year high in March and economic conditions around the region hand their sharpest deterioration in at least four years last month. Sales in France, Adecco's largest market, slumped 10 percent with the group seeing 9 percent and 2 percent declines in Spain and Portugal and Italy respectively.
Adecco shares rose more than 2.5 percent in early trading in Zurich to €40.25, pushing them to a year-to-date gain of 1.9 percent.