Liverpool midfielder Joe Allen will miss the remainder of the season after confirmation he will require surgery to fix and on-going shoulder problem, but the Welshman isn't using the injury as an excuse for his performances this season.
After following Brendan Rodgers from Swansea City, Allen has failed to have a sufficient impact at Anfield despite making 28 club starts this season.
The 22 year old will be absent for the remainder of the campaign after the reoccurrence of a shoulder problem, but Allen says the long-standing injury is no excuse for his form for Liverpool.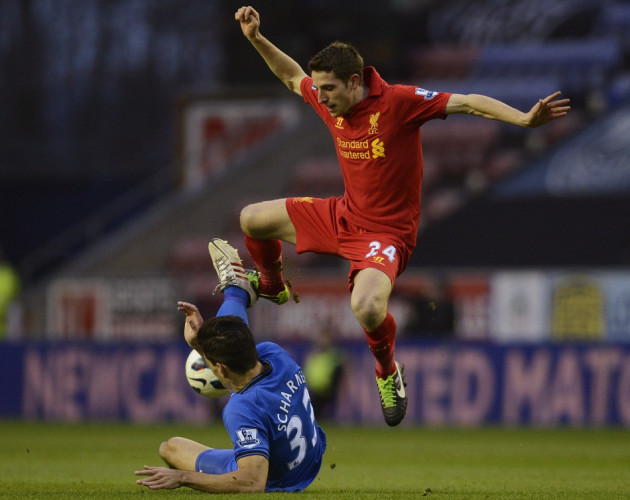 "Injuries are part and parcel of life as a footballer unfortunately," Allen told Liverpool's official website. "It's something that will need to be addressed. We'll have to wait and see.
"I've had an operation in the past and unfortunately I've had a recurrence of the injury and carried it for a little while.
"Recently, in particular, it has deteriorated and we have got to a stage where we have to do something about it.
"It's something I've been able to play with though, so there are no excuses in that department."
The return to full fitness of Lucas Leiva and the ever-present Steven Gerrard has impacted on Allen's opportunities from the start of late, beginning from the bench in five of Liverpool's last six league games.
But with nine league games remaining Allen must already turn his attention to the summer's international friendlies with Wales and the new season with Liverpool.
"These things happen in football, unfortunately, and it will keep me out for around three months when I do get the operation done," Allen added.
"I'm not sure, to be honest (when the operation will be). That's something that is being decided and I will have to see what comes of it.
"I'm not looking to use it as an excuse. It's something that has deteriorated recently and it has got to a stage where an operation is all that can resolve it.
"I'm looking forward to getting it done, putting it behind me and moving on from there.
"It's not an ideal situation, but a player carrying an injury throughout the football season is part and parcel of the game and you come to expect it."