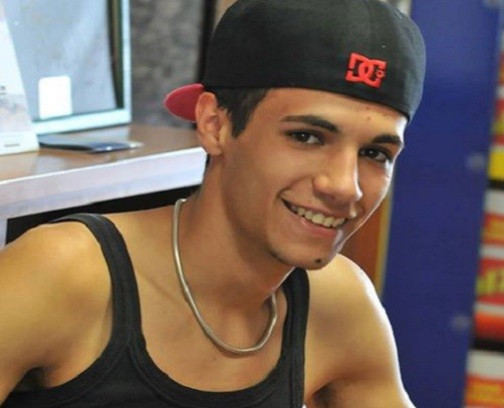 The killing of Italian waiter Joele Leotta at a restaurant in Kent has been met with shock in his close-knit home town of Nibionno in Lombardy.
Leotta, 19, was attacked by up to nine men on the premises of Vesuvius restaurant in Maidstone. The teenager was living in a flat in the same building at the time. He had come to Britain in search of a better future by working and learning English.
Shortly before he died, Leotta wrote on social media of his new life being "perfect".
Seven men were in custody on Wednesday afternoon on suspicion of murder. Eight of the suspected attackers are foreign nationals, Kent Police said. One suspect is British and was released on bail.
The mayor of Nibionno near Milan, where Leotta grew up, said the community had been "shocked" by the killing.
Mayor Claudio Usuelli quoted "qualified sources" which claimed that Leotta's attackers had accused him of taking jobs from British people as they beat him to death. The reports were unconfirmed and Kent police were not investigating a racial motive "at this stage," a spokesman said.
Leotta's former basketball coach said the teenager was a popular young man and his family were in shock at his killing. Enrico Oldani said: "He was a sociable boy and had a lot of friends. He did not like getting in to trouble. I've known him since he was a kid andI know the father: we cannot believe this tragedy."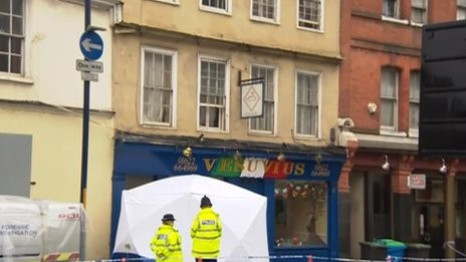 Tributes and condolences poured in to a page set up in Leotta's memory on Facebook. One said Leotta was "beautiful as the sun". "What has become of this world?" he asked.
Thomas Manzo posted: "Rest in peace. You wanted a better life and have found nothing but hatred. There are no words to describe who did this to you."
Others expressed anger toward Britain.
Alessio Mameli branded Britain "a cultural desert" and called for more to be done to help young adults like Leotta.
Giulia Azzarello posted: "We always think that another country is more civilised than us... not so."
Another post branded British citizens "beasts." Federico Orlandi said: "Honestly from a civilised country like England I did not expect that they are beasts."
Joele's father Ivan flew in to England with the family "in shock" at his violent death. He said Joele had been "so happy" to be in the country.