John Bercow Trump row: Who could replace the House of Commons speaker?
Bercow faces a motion of no confidence after banning Donald Trump from addressing MPs.
John Bercow is facing a campaign to unseat him as the speaker of the House of Commons after the former Conservative MP denounced Donald Trump as "sexist and racist".
Bercow, who assumed the impartial role in 2009, has even vowed to bar the US president from addressing MPs in Westminster Hall and parliament's Royal Gallery.
His critics have been quick to point out the he failed to raise any objections to President Xi Jinping visit to Parliament as part of his 2015 state visit.
Human Rights Watch warned that the Chinese Communist Party leaders have rejected the "universality of human rights".
Bercow, whose motto is 'All Are Equal', is expected to resign from his £150,000-a-year post next year. But Tory backbencher James Duddridge is not hanging around, tabling a motion of 'no confidence' against Bercow.
Michael Martin, the speaker during the MPs' expenses scandal, resigned in 2009 after facing such a motion. But who would replace Bercow?
Lindsay Hoyle
Hoyle, 59, currently serves as the deputy House of Commons speaker. The usually cheery Chorley MP saw red when an animated Alex Salmond accused the former Labour man of cutting off fellow SNP MP Joanna Cherry.
"As the chair I have the right to make decisions on this House. What I would say is quite rightly when I wanted to bring her in which I did... I certainly don't expect advantages to be taken of the chair on the agreements that I make," Hoyle blasted, in his Lancastrian burr.
Before entering Parliament in 1997, Hoyle ran a screen-printing business and was educated at Lord's College, Bolton, a private school in the North West of England.
Jacob Rees-Mogg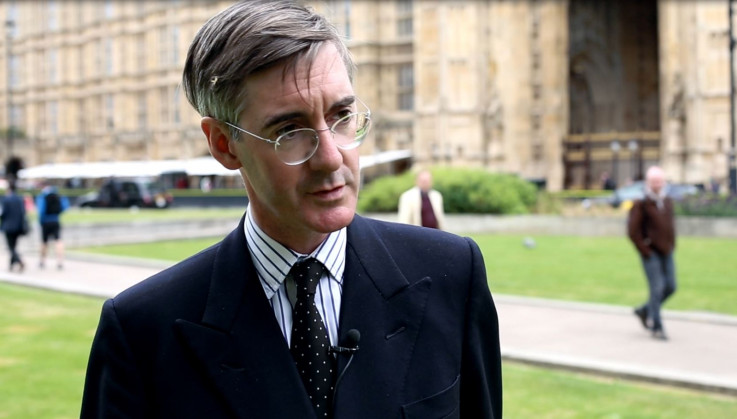 Jacob Reed-Mogg
IBTimes UK
Traditional Tory Jacob Rees-Mogg, 47, has garnered an envious media profile thanks to eccentric interventions from the backbenches of the Commons.
The Old Etonian commands an encyclopaedic knowledge of parliamentary rules book Erskine May and has amassed a small fortune as an investment manager.
Son of the late William Rees-Mogg, an editor of The Times, Jacob is unashamedly signed-up to the English establishment.
But the father of five is relatively new to the Commons, having been elected to represent North East Somerset in 2010. There is also the matter of impartiality: Would Rees-Mogg be able to suppress his Brexiteering ways?
Chris Bryant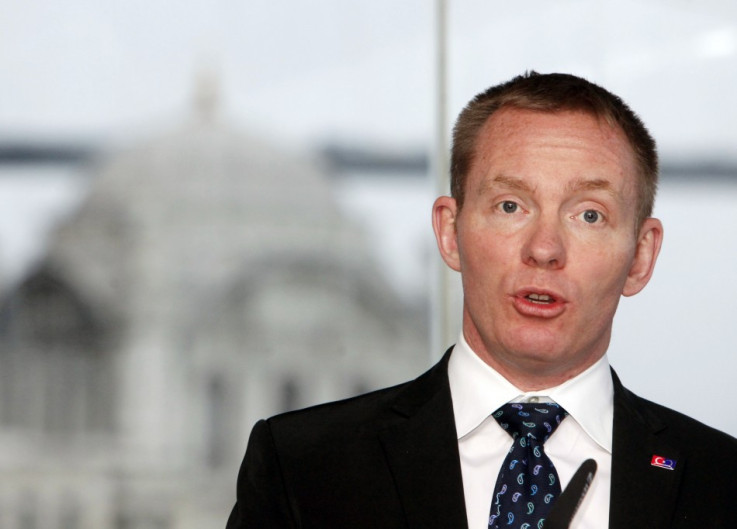 Chris Bryant
Reuters
The alleged battle for the speakership between Chris Bryant and Rees-Mogg first broke in The Mail on Sunday.
Bryant, a 55-year-old pro-EU Labour MP, failed to rule out running for the top job when grilled on the BBC's Daily Politics Show.
"I failed to predict anything last year in politics. I am finding it quite difficult it hard to predict anything this year so my ability to predict even my own future for next year, let alone John Bercow's, is absolutely nil," he said.
The former Church of England vicar was first elected to the South Wales seat of Rhondda in 2001. He most recently served as the shadow House of Commons leader until last June, when he resigned from the frontbench over Jeremy Corbyn's EU referendum performance.
Like Rees-Mogg and Hoyle he was educated at an independent school Cheltenham College, Gloucestershire. Bryant continues to be an outspoken voice on Labour's backbenches.