The only grandson of the 35th American president John F Kennedy is inspired by his "family legacy of public service" as well as former president Barack Obama's vision on major global issues, yet he is undecided about a career in politics.
"I'm inspired by my family's legacy of public service. It's something that I'm very proud of, but I'm still trying to make my own way, figure things out, so stay tuned. I don't know what I'm going to do," Jack Schlossberg said in his first major TV interview on Friday (5 May).
The 24-year-old also said that if his mother, Caroline Kennedy — a former US ambassador to Japan — runs for presidency, he will lend his full support to her. "I love her so much, but that's her decision and I'll leave it at that," he told NBC's Today programme.
The interview came two days ahead of the John F Kennedy Profile in Courage Award ceremony due on Sunday at the Kennedy Library in Boston, where the mother and son will hand over the prestigious award to Obama.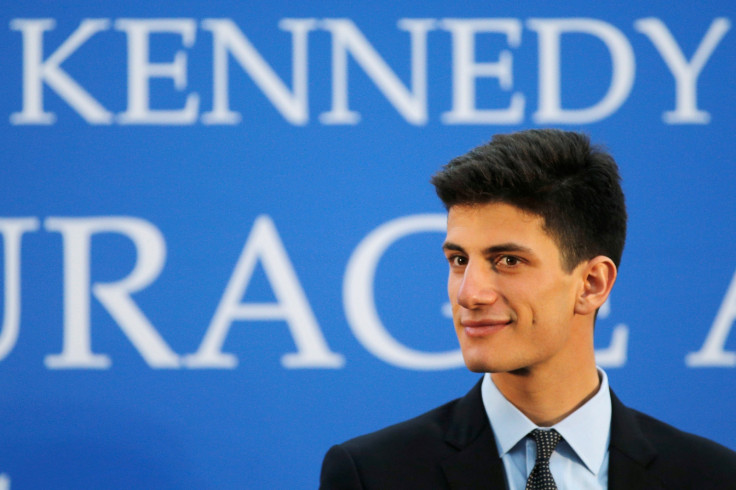 The young Kennedy, who is about to start Harvard Law School, was all praise for the 44<sup>th US president whose term ended in January. He said he was inspired by the vision Obama laid out in his initial 2008 presidential election and also praised the former president's commitment to see through his promises, particularly on health care, climate change and America's international standing.
"That takes political courage and we're seeing today it's pretty easy to criticise without offering solutions, and President Obama did not do that," Schlossberg said in an apparent reference to the anti-Obama remarks from current President Donald Trump. "[Obama] had the courage to govern responsibly."
Schlossberg, who was born as John Bouvier Kennedy Schlossberg, also spoke of his maternal grandfather and his inspiring speeches. His favourite speech was when John F Kennedy explained why America should launch a mission to the moon.
"In that speech he said that great challenges are actually great opportunities. I think that's a really important thing to remember today when for my generation when it seems like things couldn't be any worse. We're going to inherit a world that has a lot of unsolved problems."