Galliano Successor Bill Gayton Fills In With Muted Autumn Shades [PHOTOS]
Just over a year since the dismissal of Dior creative director, John Galliano, the Paris fashion label opted for designer Bill Gaytten to fill in and create their fall/winter collection for the Paris Fashion Week.
Post Galliano, this is the second time the designer has created a ready-to-wear collection for the luxury label and the creations look quite impressive.
Muted autumn shades have been used as the colour palette for the collection which comprises mainly pleated skirts, jackets with leather belts at the waist, chiffon eveningwear and fur trimmed coats. In fact, the Dior creations at the fashion week were perfect red-carpet options that could very well be worn by stars like Mila Kunis and Natalie Portman.
According to the Daily Mail, since so many actresses love and wear Dior, Charlize Theron, Natalie Portman, and Mila Kunis (who was at the show in Paris) among many others, we can be expect to see Dior's silhouettes at premieres and parties in coming months.
However, despite all the luxurious displays, there was a distinct lack of gorgeous colours, compelling lightness and femininity that Dior has been so famous for previously. The label, whose name is almost regarded as synonymous with nostalgic romance, reportedly did not come up to expectations with their recent collection.
Although Galliano's racist rant ended his career, his role as a designer genius has remained unchallenged. Scandal aside, his role as a creative genius that he garnered during his years of work in the industry and his flamboyant personal style has always been a big influence on the industry.
Catch a glimpse of the 2012 Dior collection at the Paris Fashion Week in the pictures given below: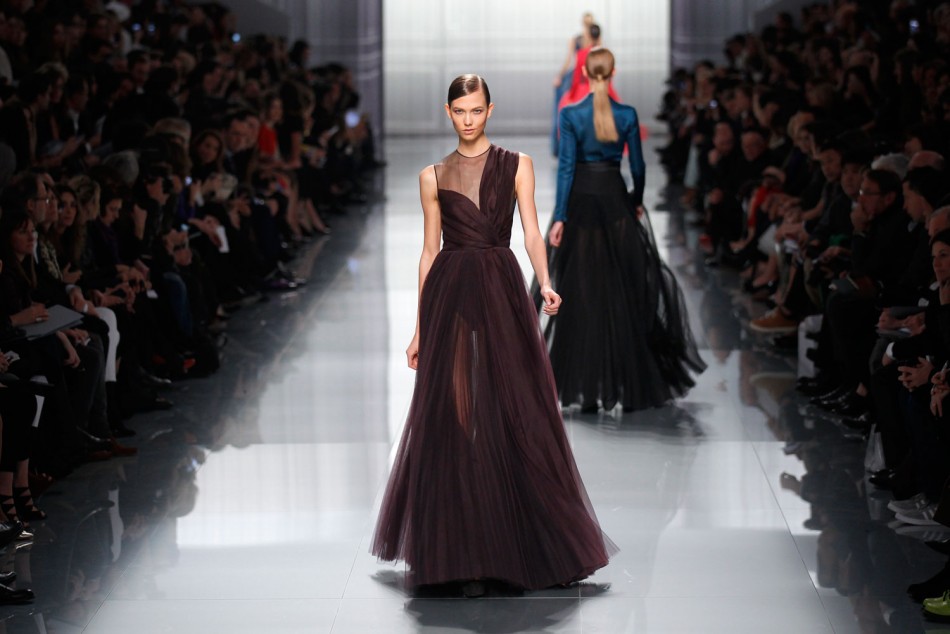 © Copyright IBTimes 2023. All rights reserved.