John Kelly hacked: White House chief of staff used a compromised phone for months
Kelly's personal phone was reportedly compromised as long ago as December 2016.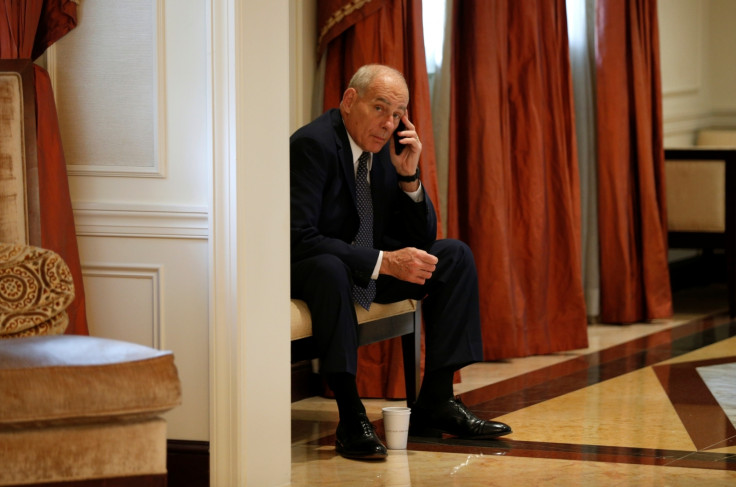 White House chief of staff John Kelly's personal phone was reportedly compromised by unknown hacker(s). Kelly reportedly used the phone for months, before turning the device over to White House staffers this summer, when tech support staffers uncovered the suspected breach.
Kelly reportedly told White House staffers that the phone hadn't been working and updating software properly. Three unspecified US officials told Politico that Kelly's phone may have been compromised as long ago as December 2016.
A White House spokesperson told Politico that Kelly had not used his personal phone too often after joining the Trump administration, adding that White House chief of staff instead used the government-issued phone for official communications.
The exact time and location of Kelly's phone being breached remain unclear. It is also unclear whether hackers were able to successfully access any data from the device. According to the White House IT department, which analysed the device for several days, several functions on Kelly's phone were not working properly.
News of the compromise comes amid several internal White House investigations into senior Trump administration officials, including Ivanka Trump and Jared Kushner having allegedly used personal emails for official government business. Meanwhile, Kelly's travel schedule, before he joined the White House, is reportedly under review.
The identity of the hackers still remains a mystery.
"The [attackers] I would be most worried about are nation-states or other actors who may have access to resale of commercial spyware sold to nation-states," Bill Marczak, Citizen Lab senior research fellow told Politico. "The average user won't notice anything at all. Really, the only way to pick up on that is to do forensics on the phone."
© Copyright IBTimes 2023. All rights reserved.