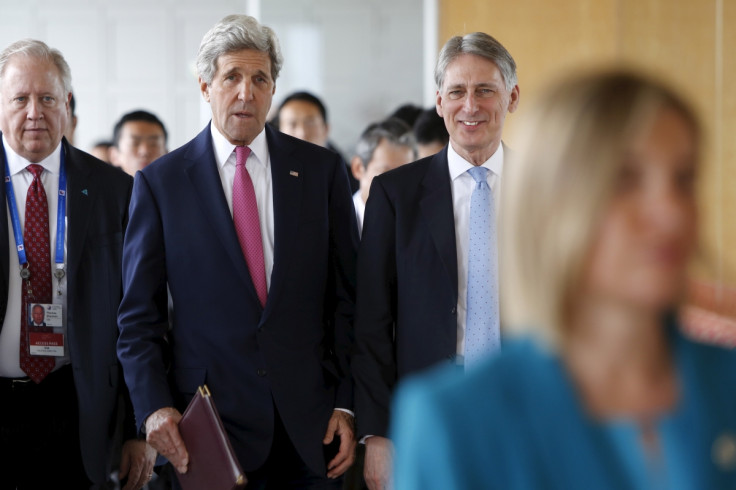 US Secretary of State John Kerry has a number of items on his agenda during his trip to Japan, but one thing that is not on the list is issuing an apology for the US' nuclear bombing of Hiroshima and Nagasaki.
Kerry plans to visit Hiroshima Peace Memorial Museum on 11 April to pay tribute to victims of the atomic bombing that obliterated the city and killed 140,000 in 1945, but a senior US official has said that there will be no apology for the attack.
Three days after the Hiroshima attack, the US bombed Nagasaki. Japan surrendered six days later.
"If you are asking whether the secretary of state came to apologise, the answer is no," the official told reporters, according to Reuters. "If you are asking whether the secretary and I think all Americans and all Japanese are filled with sorrow at the tragedies that befell so many of our countrymen, the answer is yes."
The Japanese have not asked for an apology the official added, saying both sides want visits to the memorial and museum to be "forward looking." Kerry plans to tour the city's bomb museum and to lay flowers at a cenotaph for its victims, becoming the first US secretary of state to do so.
Kerry's trip could pave the way for an historic visit to Hiroshima by President Barack Obama when he attends the annual G7 summit in Japan in May. A White House official said a final decision on such a visit has not yet been made.
No sitting US president has ever visited Hiroshima because of concerns that such a trip might be interpreted as an apology. The catastrophic bombing left the city reeling from horrific death and injury, but is has been viewed by many Americans as a necessary evil to end World War II, according to the Washington Post.
Kerry is in Hiroshima to meet with fellow foreign ministers from Italy, Germany, France, Canada and Britain, as well as Japan. Tokyo started the meeting by calling for an end to all nuclear weapons. Other topics included the battle against Islamic State (Isis) militants, the refugee crisis and the effort to end the five-year Syrian civil war.