John Kerry urges action on refugees and terrorism as G-7 leaders meet in Hiroshima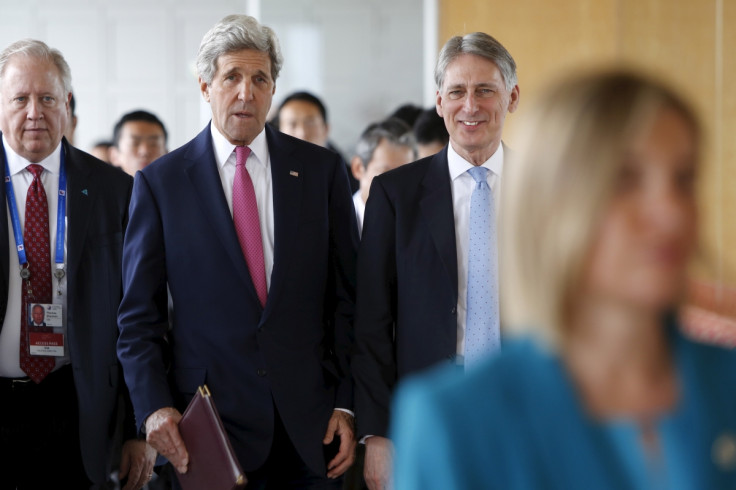 US Secretary of State John Kerry has arrived in Hiroshima for two days of talks with foreign ministers over terrorism, the refugee crisis and global security. Kerry landed in the Japanese city devastated by an American atomic bomb during the Second World War after a surprise visit to Afghanistan.
Speaking to a local newspaper, Chugoku Shimbun, he stressed the need for collective action between the Group of Seven (G-7) states – which includes Britain, Canada, France, Germany, Italy and Japan – to respond to the threat of terrorism highlighted by recent events, such as the Brussels and Paris attacks.
"Gatherings, such as this one are important opportunities to help us address urgent international political and security concerns and to speak with one, clear voice on concrete actions needed," said Kerry.
It is also expected that G-7 leaders will discuss maritime security and in particular the South China Sea, which has been central to years of disputes between China, Japan and Vietnam.
Kerry is the first US Secretary of State to visit Hiroshima since the US dropped an atomic bomb on the city in 1945, killing 140,000 people. A second bomb dropped on Nagasaki three days later effectively ended Japan's involvement in the Second World War. While in Hiroshima, Kerry is due to visit a memorial to the dead.
State Department spokesman Mark Toner said that Kerry's visit to the memorial, which is known as Peace Memorial Park, "recognize[d] the huge loss of life" during the war and the US and Japan's status as staunch allies 70 years since the end of the conflict".
Afghanistan visit violence
Hours before he arrived in Japan, Kerry paid a surprise visit to Kabul to meet with Afghan president Ashraf Ghani and other officials as Afghanistan reels from an uptick in violence and a tanking economy. As the secretary of state was leaving Kabul, the diplomatic area of the city was hit by two explosions.
Ghani is currently heading up a fragile unity government after disputed elections in 2014 while both the Taliban and Islamic State (Isis) have been advancing in the countryside, with the UN estimating that Kabul has control over little over 70% of the country.
It comes as the US plans to half its forces in Afghanistan from 2017 onwards, reducing it from 9,800 to 5,500, and ahead of an international donors meeting in October that will see countries pledge money to funding the Afghani security services in the coming years. Kerry alluded to concerns about corruption in the country.
"Democracy requires credible institutions," Kerry said at a press conference in Kabul. "Even more than that, it requires a willingness of people from different political and ethnic and geographic factions to be able to come together and work for a common good."
© Copyright IBTimes 2023. All rights reserved.