John Kerry has arrived in Vietnam as part of his final tour as US secretary of state in an attempt to give a final push to the Obama administration's so-called "Asia pivot" policy. This will be Kerry's fourth visit to Vietnam, a country which was once a bitter US rival but now a significant partner in the region.
Kerry, the most travelled secretary of state in US history and a Vietnam war veteran himself, will later head to Paris and London.
"I'm delighted to be back in Vietnam where we are developing still a growing relationship. There have been a lot of steps forward but there are still some challenges as you know," said Kerry on Friday, 13 January, while holding talks with Vietnam's Prime Minister Nguyen Xuan Phuc and interim Foreign Minister Bui Thanh Son. Topics ranging from climate change, China's influence in the South China Sea and North Korea's belligerent actions are said to be on the agenda.
Under the Obama administration, there has been a transformation in US' ties with Vietnam with Washington withdrawing the wartime-era arms embargo.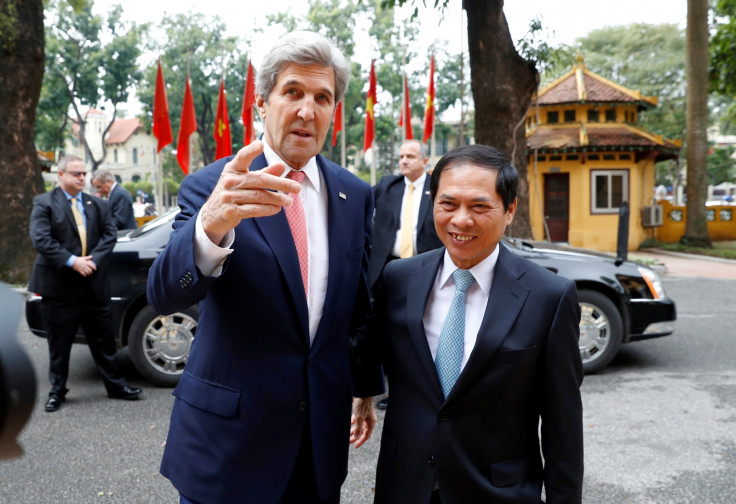 Kerry's visit comes as analysts seek clues to incoming president Donald Trump's approach to the region.
"While the pivot to Asia has been regarded as a failure, one of its undeniable and potentially enduring achievements has been precisely the development of warmer ties between Washington and Hanoi – to a point where the former adversaries came to regard each other as indispensable, if at times awkward, strategic partners," Jonathan London, a Vietnam expert and an academic at Leiden University in the Netherlands, told the Financial Times.