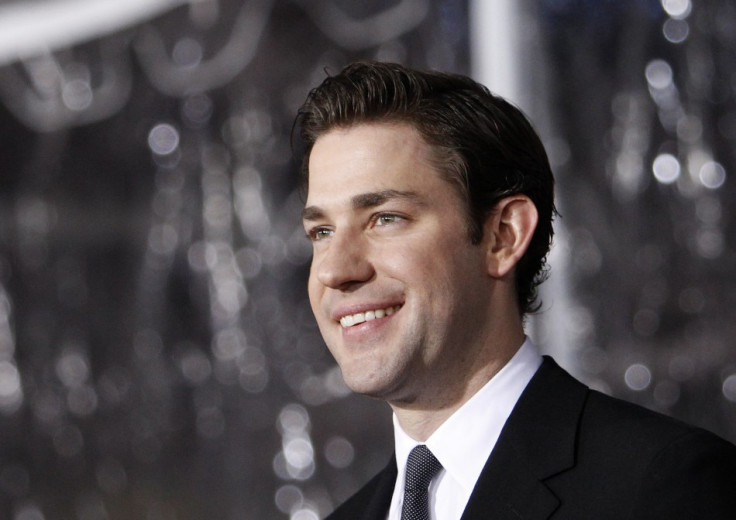 The Office star John Krasinski is all set to make a big leap from comedy to action with Michael Bay's upcoming film titled 13 Hours: The Secret Soldiers Of Benghazi. But not many know that in 2010, the actor was in the running to play Captain America/Steve Rogers in Marvel's Captain America: The First Avenger.
The role eventually went to Chris Evans and Captain America went on to become an integral part of the Marvel Cinematic Universe. Krasinski was recently asked if he would still be keen on playing a Marvel hero if the opportunity presented itself, and the actor replied with a big "Yes!"
"I'll take a Marvel movie anytime," Krasinki told Digital Spy while promoting 13 Hours. "I love watching them, so I'd love to be a part of it."
The actor then reflected on his missed opportunity to play the superhero. "The Captain America thing was hilarious. As much as I had fun doing it... I definitely got to wear the suit, I screen-tested and all those things. And I signed my life away that I wouldn't even talk about it, so they're going to kill me now; Thanks. But as soon as I heard that Chris [Evans] was considering it, I applauded. Chris is a good friend, and very very good at what he does, so I was so happy to see him do it," he said.
While Krasinski may have missed out on a role that possibly could have changed his career's trajectory, the actor quipped that he can still become a part of that awesome ever-growing world – as a Marvel villain, perhaps.
"Maybe now I have to play a villain where I fight Chris. That's what we need to do." Hope Marvel Studios is listening.