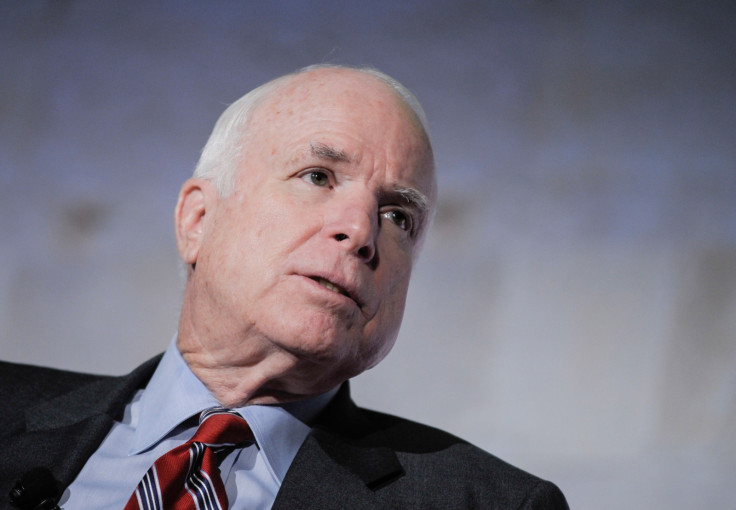 US Senator John McCain has urged reform of the US drone strikes programme.
Speaking just days after it was revealed that a US drone strike in Pakistan had mistakenly killed a US and a Italian hostage, former presidential candidate McCain urged the White House to shift control of the programme to the Pentagon.
"I think it was probably preventable, in that there was an obvious breakdown in intelligence. They didn't know that they were there," McCain told CNN of the January strike.
The drone strike programme, which was expanded under the Obama administration to target, has come under criticism after thousands of civilians were killed in attacks.
McCain defended the use of drone strikes as "integral part of the conflict and a very essential one".
Currently, the programme is overseen by the CIA, but McCain, head of the Senate Arms Forces Committee advocated giving the Department of Defence control of the programme, who he claimed had better expertise to oversee the programme than the CIA.
"I think it should be conducted and oversight and administered by the Department of Defense," he said.
Though the Pentagon runs drone strike programmes in war zones including Afghanistan, the CIA has operated drone attacks against suspected terrorists in countries including Pakistan, Yemen and Somalia.
Two years ago, US President Barack Obama issued an order giving the military greater control over drone strikes, but with the CIA retaining a central place in the programme.