The family of a US hostage held for nearly four years by al-Qaeda only to be killed by an American drone strike blasted the government for failure to act earlier.
"We are devastated by this news and the knowledge that my husband will never safely return home," said Elaine Weinstein, widow of economic development adviser Warren Weinstein. "There are no words to do justice to the disappointment and heartbreak we are going through.
"Unfortunately, the assistance we received from the US government was inconsistent and disappointing," the statement added. "We hope that my husband's death and the others who have faced similar tragedies in recent months will finally prompt the government to take its responsibilities seriously and establish a coordinated and consistent approach to supporting hostages and their families."
Weinstein and fellow hostage and Italian national Giovanni Lo Porto, held since 2012, were killed by an American drone strike on 14 Januarythat targeted a suspected al-Qaeda compound in a border area of Pakistan and Afghanistan. There was a "near certainty" that there were no non-combatants on the ground, according to officials.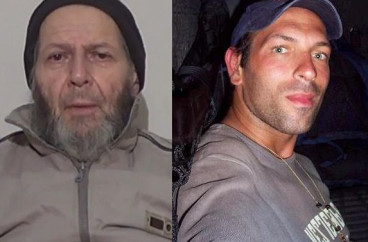 President Barack Obama said after the deaths were revealed that he takes "full responsibility," and lamented the tragedies that can occur in the "fog of war."
The White House recently ordered a review of how the government deals with hostage situations, in the wake of the deaths of several Americans who were held by al Qaeda or ISIS.
A key focus will be improved communication with families, said White House press secretary Josh Earnest. "There is a premium on clear, direct, specific, regular, reliable communication with these families, and that can be difficult when you have a wide range of agencies that are involved in those conversations," Earnest told reporters.
He added that he could "understand how frustrated" the Weinsteins could be, "particularly now that they've learned that a US counter-terrorism operation was actually responsible for his death."